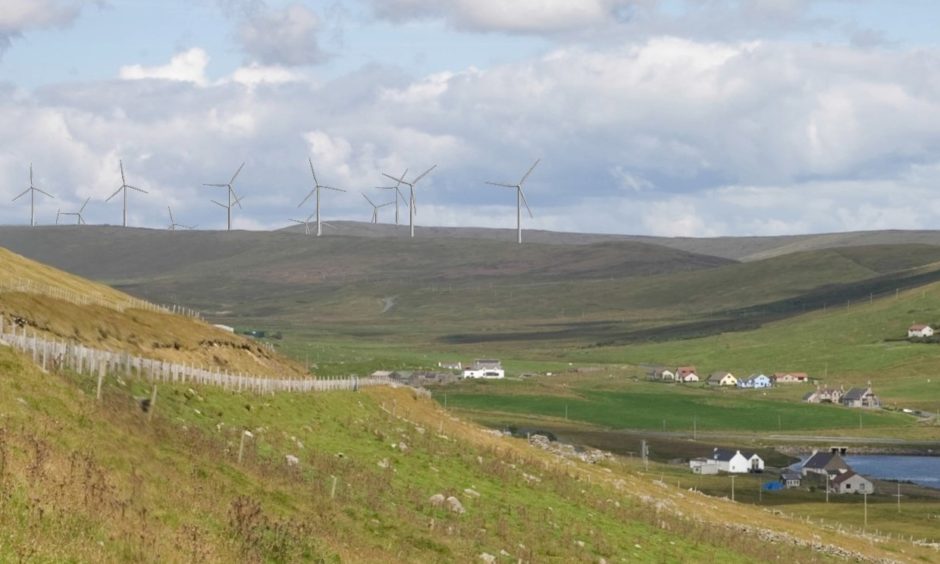 SSE has been given the green light to build parts of the Viking wind farm on crofting land.
The Scottish Land Court has granted a Section 19A(2) after it ruled that it was satisfied that changes to the Shetland development are for a "reasonable purpose" and that to carry it out would "not be unfair".
The changes include increasing the maximum tip height of the 103 turbines from 145 metres to 155m and increasing the rotor diameter from 110m to 120m.
The move, which was approved by the Scottish Government in 2019, will increase the installed capacity of the turbines from 3 megawatt (MW) to 4.3MW.
It means developers are able to choose from the latest wind turbine models on the market to increase the renewable energy generation potential of the wind farm and make it more cost-competitive.
The changes were met with a number of objections, with people referencing a variety of issues ranging from greater visual impact, to an increase in the water usage from local lochs and springs.
The Section 19A of the Crofters (Scotland) Act gives permission for the development on common grazings lands, as long as those holding interest are given fair recompense.
The court referenced a report by chartered surveyor Timothy John Kirkwood which claimed that, in the event the 4.3MW turbines are installed, minimum and base rent payments would increase by 40% compared to those stated in the original 2018 report.
Consequently the court ruled that it was satisfied that the changes did not deter from it's original decision in 2018 to grant consent for crofting land on mainland Shetland to be developed.
It also said that a number of the objections related to planning and environmental concerns, over which is has no jurisdiction.
Scheduled for completion in 2024, the project will be the UK's largest onshore wind farm in terms of electricity output.
​It is understood the development will cover 17,396 acres and will support around 400 jobs at peak construction.
Preparatory works for the 443MW project got underway last month.
Recommended for you

Offshore construction kicks off on world's largest offshore wind farm