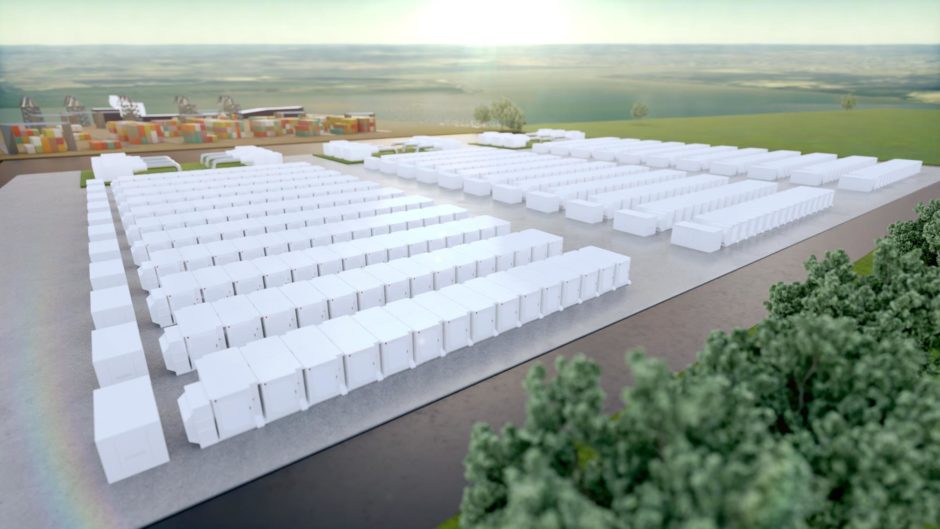 An Edinburgh-headquartered firm has been given the green light to build one of the world's largest battery storage projects on the banks of the River Thames.
InterGen's £200 million project will provide at least 640 megawatt hours (MWh) of capacity, with the potential to expand to 1.3 gigawatt hours (GWh) – more than ten times the size of the largest battery currently in operation in the UK.
The development has been granted consent by the Department for Business, Energy and Industrial Strategy (BEIS) and will be located at DP World London Gateway in Essex.
When fully charged, the battery could power up to 300,000 homes for two hours.
However, it will mostly be used to support and stabilise existing electricity supplies.
With the inevitable growth of renewable energy sources in the coming years, InterGen is confident the development can for a "major piece" of the system, storing green power for when it is needed most by the grid.
Construction on the Gateway project would likely begin in 2022, becoming operational in 2024.
The firm is also exploring a further large battery project at its site in Spalding, Lincolnshire, which would be 350MWh – planning permissions are already in place for this.
Jim Lightfoot. Chief executive of InterGen, said: "We are delighted to have been granted consent by BEIS for the Gateway project.
"Our mission is to deliver the flexible electricity solutions that everyone relies on in a low-carbon world, and this project is a major statement of intent.
"We are excited to be entering a new phase in our growth as an organisation, and will continue to explore opportunities to develop projects which can support the energy transition."
Recommended for you
X

Chrysaor merger sees Premier Oil Sea Lion farm-out go into extra time