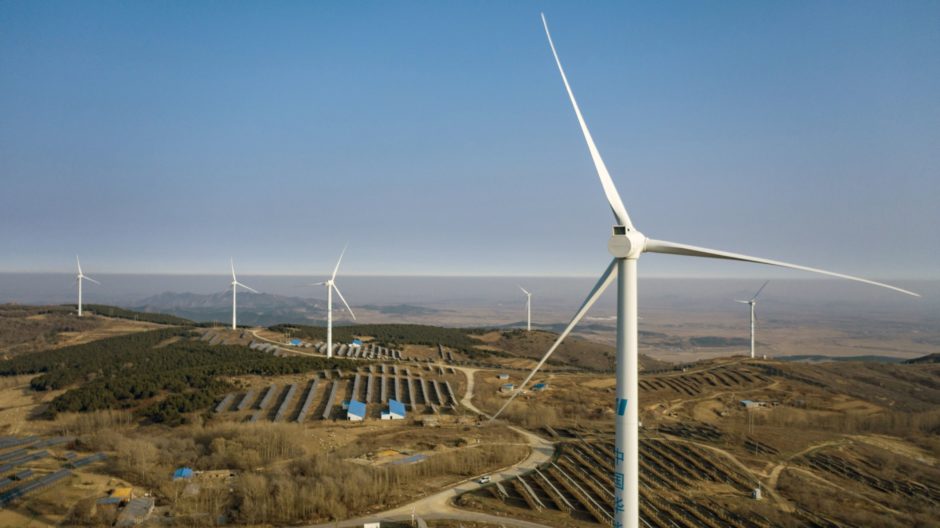 Australia, Japan and Vietnam are leading the shift to renewable energy in Asia Pacific, according to the latest research from IHS Markit. Significantly, coal and gas power plants are also being built at a brisk pace as part of the energy mix across the region.
The renewable power development pipeline has soared across Asia Pacific according to IHS Markit's Renewable Additions Index. Around a third of the power projects being built — or about 80 gigawatts (GW) — are set to generate wind, solar, hydro and other types of renewable power across 16 key regional markets.
Australia leads the index with 89% of capacity under construction being either wind, solar or biomass power. Japan and South Korea are ranked 2nd and 4th, respectively, due to a large pipeline of offshore wind projects in both countries.
The third place in the region is taken by Vietnam which leads emerging markets, as the country promoted feed-in tariffs to attract investment in solar and wind power.
On the other end of the scale, only 6% of Bangladesh's power capacity under development is from non-hydro renewable sources, slightly ahead of Myanmar and Thailand, which are 4% and 3% respectively.
"Our ranking shows that income level is not the sole determinant in a country's willingness to pursue clean energy. Renewable energy is no longer a rich nation luxury as its cost continues to decline," said Xizhou Zhou, vice president global power and renewables at IHS Markit
Mainland China remains the largest renewables market in absolute terms accounting for 58% of onshore wind and 33% of solar projects being built in the region. But it only ranks eighth place overall because of its large coal- and gas-fired power development pipeline.
Many governments in the region have announced clean energy ambitions, while others—including China, Japan and South Korea—have gone even further to commit to net zero emissions.
FOSSIL FUEL PROJECTS IN THE PIPELINE
Fossil fuel generation projects are still being built in Asia Pacific, with 192 GW of coal plants and 65 GW of gas-fired power plants currently under construction, reported IHS. China and India together account for 77% of the coal plants being built in the region; for gas-fired power projects, China, Thailand and Bangladesh are the most active in new build.
"While clean energy is growing rapidly in Asia, many emerging market economies continue to build fossil fuel plants to meet fast-growing base load demand with 24/7 reliability. Developed countries tend to face less pressure as their power demand growth is much slower or has already peaked, but even nations like Japan and South Korea are still building some coal plants," said Zhou.
Recommended for you

Japan's Mitsui on the hunt for carbon storage in Asia Pacific