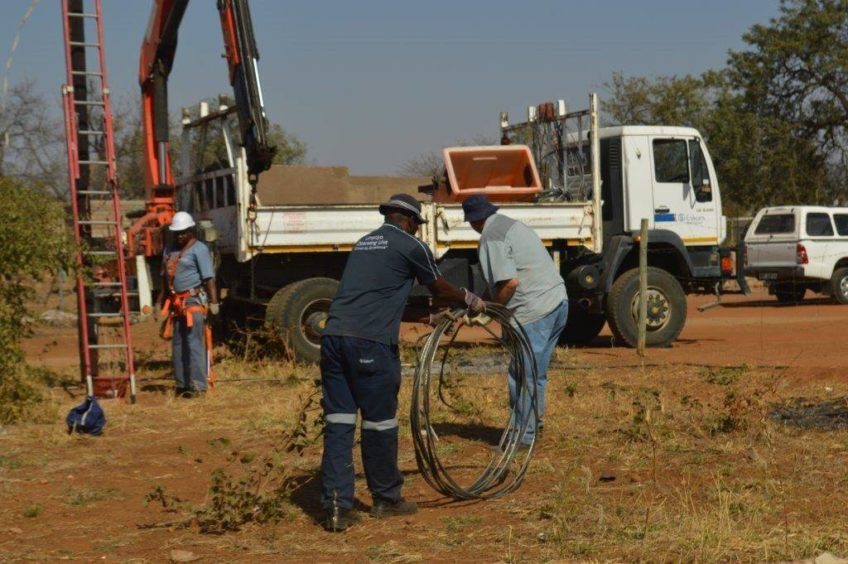 Eskom has launched an investigation into accusations of racism made against the CEO André de Ruyter.
The company's chief procurement officer Solly Tshitangano had raised concerns about de Ruyter's conduct.
As such, the board launched an investigation to determine the "veracity and the basis" of the allegations.
It has appointed an independent senior counsel to carry out the inquiry. The investigator will have the power to interview anyone and consider any evidence, it said. The inquiry will provide results to the board, with recommendations.
Painful past
Eskom's chief procurement officer had written a letter to South African Minister of Public Enterprises Pravin Gordhan raising a number of concerns about the company. The executive linked the complaints to Eskom's dealings with Econ Oil.
Tshitangano said activities at Eskom reminded him of the "painful past", when "colour was the determining factor on how one is treated and which rights one will enjoy". The procurement officer was suspended at the end of February.
Tshitangano talked to the Parliament's Standing Committee on Public Accounts (SCOPA) at the beginning of March.
Eskom has raised concerns around over paying for supplies and had set a target of 4% cost reductions. This area has failed to make progress in cost savings, it said, "at least in part due to leadership lacunae in the procurement function".
The company went on to complain that allegations in the public domain were attempting to "influence internal operational and good governance processes by exerting pressure through structures outside of Eskom".
The accusation brings Eskom into disrepute, it said, and threatens to derail plans to restore the company's operational and financial sustainability.
Eskom's board said it "unanimously and unequivocally stands against racism and sexism, and for transformation and employment equity".
However, it said, the board has backed a "high-performance culture". This was in order that the executives would provide the "critically important turnaround … as soon as possible".
People should raise concerns about racist or sexist behaviour through the internal grievance process, it continued.
Econ Oil
Tshitangano's letter to Gordhan highlighted concerns around de Ruyter's conduct with Econ Oil. The Eskom board cancelled Econ Oil's contract in March 2020. Eskom carried out a review of this in October 2020 and cleared the CEO of wrongdoing.
However, the procurement executive said de Ruyter had undermined his authority. Tshitangano said that in the only other company investigated over procurement issues, the Eskom CEO had given them the benefit of the doubt. This other company was white owned, Tshitangano said.
The National Union of Mineworkers (NUM) has expressed concerns over the allegations of racism. Citing Tshitangano's allegations, NUM said the accusations were serious and "disturbing in their nature and character. We cannot condone this apartheid tactical style of leadership."
NUM went on to call for the government to reverse its plans for unbundling of Eskom. Vertical integration and cutting the cost of coal are the answer, it said.
Recommended for you

Ramaphosa paves way for power revolution