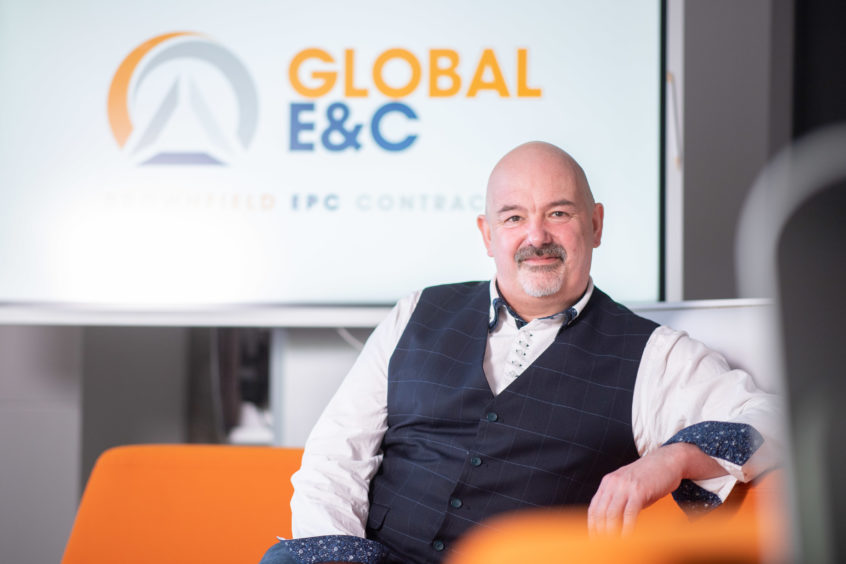 Global Engineering and Construction (E&C), of Aberdeen, has appointed a new director as it seeks bolster its position in the energy transition space.
Paul Rushton comes to the newly-created role of director of technical services, having previously been chairman of engineering consultancy Magma Products, which Global E&C acquired last year.
Mr Rushton has spent more than 20 years in the industry, with a focus on new energy technologies.
He will retain his role as managing director of Magma Products and, as technical director,  report to executive director Terry Allan.
It comes as Global E&C is in the early stages of helping operators assess whether it would be commercially viable to power their platforms via green energy sources such as windfarms.
The firm is also working to cut flaring among its oil and gas customer base by optimising or replacing offshore equipment.
Mr Rushton said: "These are exciting times for us as a business as we're able to use existing skills and knowledge to make tremendous technical progress within the drive to a net zero future and I look forward to strengthening our operations in the clean energy sector."
Acquiring Magma last year, Global E&C hailed the firm's ability to help it execute brownfield projects as well as energy transition work such as supporting offshore wind assets.
Terry Allan said: "Paul is a respected voice in our industry and has brought an extraordinary wealth of experience in new energy ventures, needed to accelerate existing asset usage projects and new developments for clean energy production.
"Paul will bring innovative early solutions to our customers in the oil and gas market as well as the wider energy mix."