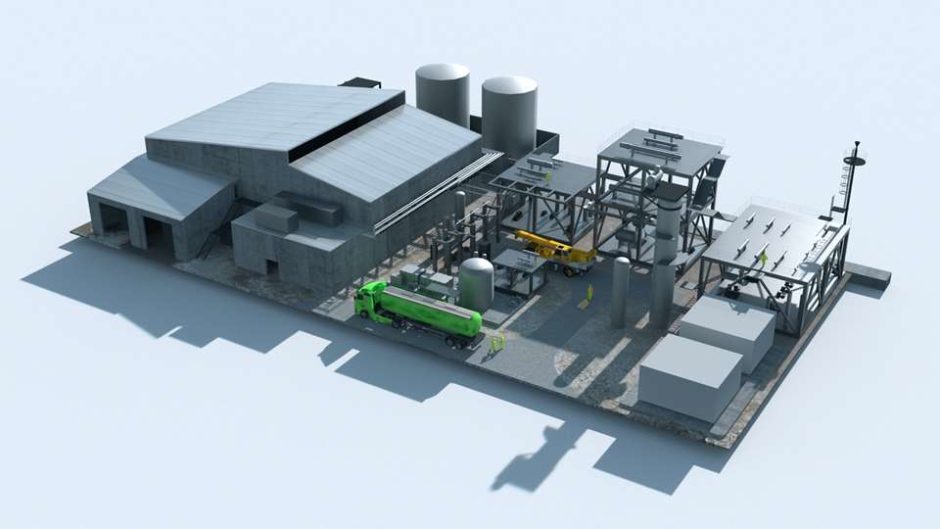 Aker Solutions has been awarded a front end engineering design (FEED) contract by Nordic Blue Crude (NBC) for a new e-Fuel facility in Norway.
The feed contract will utilise 50 Aker Solutions employees at its HQ in Fornebu, Norway.
NBC's new facility will be based at Heroya, near the city of Prosgrunn. Based on the FEED work, NBC aims to sanction detailed engineering, construction and installation in the second half of 2021.
Aker Solutions, which has been working on the e-Fuel plant concept for two years, said it also supports its strategy to grow the firm's business related to low-carbon oil projects and renewables.
The firm aims to generate a third of revenue from renewable energy projects and low-carbon solutions by 2025, and two-thirds by 2030.
E-Fuel production uses electrical power. The blue crude process uses renewable electricity, water and CO2 as feedstocks, with the process starting when water vapour is broken down into hydrogen and oxygen.
The produced crude will be carbon neutral and offer a 100% reduction in CO2 emissions compared to fossil fuels.
After refining, it can deliver projects such as kerosene (jet fuel), diesel, wax and naphtha.
Interim executive VP and head of renewables Kenneth Simonsen said that, "based on delivery of solid front-end engineering, we aim to be in a good position for future work".
The plant will have "significant capacity", Aker Solutions said, thus being a key contributor to the energy transition.
The value of the deal has not been disclosed.
Recommended for you

Aker Solutions and Subsea 7 win FEED work for NOA Fulla project