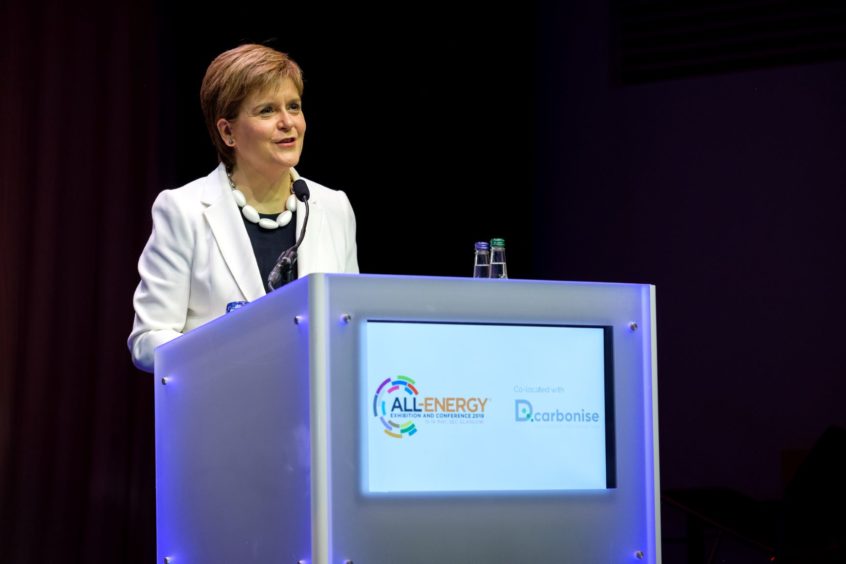 The UK's largest annual renewables and decarbonisation conference has been postponed until next year as the impact of the pandemic rumbles on.
The All-Energy and Dcarbonise event had been due to take place at the Scottish Event Campus (SEC) in Glasgow in August.
However, with the future of large-scale, indoor events still up in the air, organiser Reed Exhibitions has decided to delay the conference.
It will now take place on May 11 and 12 2022 at the SEC.
It's the second year running the event has been impacted by Covid-19, with the pandemic forcing the conference online in 2020.
In place of a face-to-face event, organisers have set up Dcarbonise Week, a new virtual event that will be staged in the early autumn as a pre-COP26 summit.
Reed Exhibitions, which is also behind Offshore Europe, said the event will provide "exceptional educational and guidance from industry leading experts involved in clean energy, transport, cities, industry, travel, and farming".
The focus for the global summit will be the green recovery and a just transition.
Jonathan Heastie, All-Energy and Dcarbonise event director, and portfolio director at Reed Exhibitions, said: "With Dcarbonise Week in autumn 2021 and All-Energy and Dcarbonise 2022 in May 2022, we will now straddle the all-important COP26 with two key events.
"With just a little over two months before All-Energy and Dcarbonise are due to be held in August, as with question marks remaining about holding major indoor events, we have consulted with industry and key stakeholders and, with their input, concluded that we now have a solution that better suits the challenges we all face.
"It almost goes without saying that we are very disappointed to not be going ahead with a live event in August. But we know that Dcarbonise Week will most certainly make for an interesting and informative substitute this year and it will build on the incredible success of our webinar series, which between May 2020 and March 2021 has seen 30 webinars created and nearly 20,000 views either live or 'on demand'."
The delay to All-Energy is an ominous sign for Offshore Europe, with Reed Exhibitions expected to make a decision on whether or not to push ahead with event on Wednesday.
The landmark conference, which is due to be held at the P&J Live in Aberdeen in September, usally attracts tens of thousands of people to the city, delivering a huge boost to the local economy.
Prior to Covid-19, All-Energy had been held in-person annually since 2001.
In 2019, the first year Dcarbonise was incorporated, the event attracted almost 8,000 people and included talks from more than 600 speakers.
The first 14 All-Energy conferences were held in Aberdeen before the show moved to Glasgow in 2015.
Mr Heastie added: "Now is the time to roll up our sleeves and set to work first on Dcarbonise Week; and then on ensuring that All-Energy, often referred to as the 'AGM of the renewable and low carbon energy industry', and Dcarbonise 2022, will be the highly effective post-COP26 legacy events, held, as usual, at the COP26 venue – SEC Glasgow and in our traditional May spot.
"We look forward to delivering the true value of this industry-leading event for our exhibitors, sponsors, partners, speakers, visitors through both the virtual and live events. We would like to thank them and, of course, SEC for their continuing support in these challenging times."