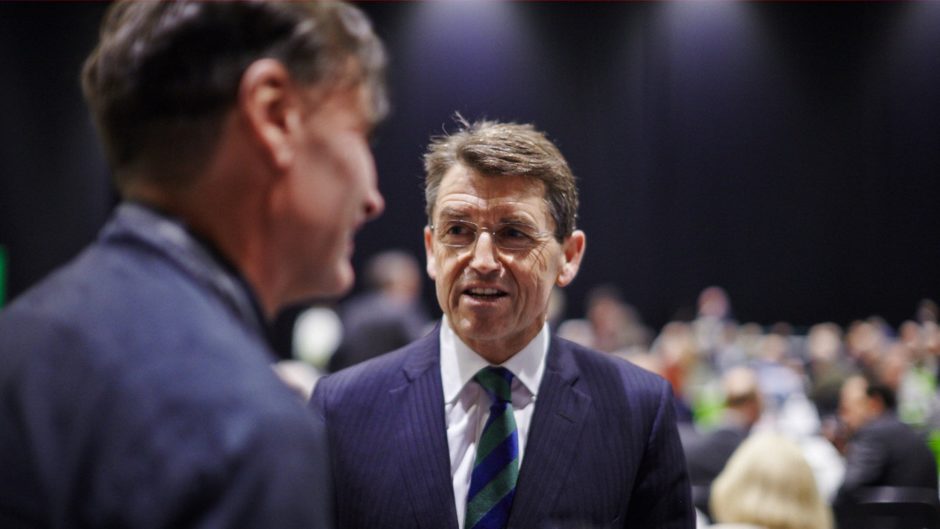 The first London-listed clean hydrogen investment fund has been announced, with a £25million boost from chemicals giant Ineos.
HydrogenOne Capital Growth (HGEN) is aiming to raise £250million through an initial public offering (IPO), admitting shares to the official list of the Financial Conduct Authority and the London Stock Exchange's Main Market.
Despite the involvement of Ineos, which has a portfolio of oil and gas assets, investments made by the fund will exclude fossil fuels producers.
The first of its kind firm is targeting a "diversified portfolio of hydrogen assets" from an "investable universe" of around $90billion, predominantly investing in private projects.
It is aiming for returns of 10-15% per year in terms of Net Asset Value over the medium to long-term.
Investment adviser, HydrogenOne Capital is a specialist in clean hydrogen deals, comprised of a senior team with "executive track records" with the likes of Shell, BP, ExxonMobil and Deutsche Bank.
Chairman of HGEN, Simon Hogan, said: "HydrogenOne is the first of a kind. The offering here is for distinctive and specialist access to the growth potential in clean hydrogen energy, that is simply not available elsewhere.
"We welcome Ineos' investment in the company and we are looking forward to expanding our collaboration."
The investors anticipate a 20x increase in clean hydrogen supply between 2019 and 2030, rising to a 500x increase by 2050.
Panmure Gordon is acting as sponsor, financial adviser and joint bookrunner, while Kepler Cheuvreux is acting as joint bookrunner in relation to the IPO.
Ineos has committed to buying at least 25million ordinary shares at an issue price of 100 pence each.
The firm will have co-investment rights over additional capacity in private projects and will be able to appoint a non-executive director.
HydrogenOne Capital Growth expects to publish a prospectus "shortly" ahead of the IPO, expected to complete by July 27.
Brian Gilvary, executive chairman of INEOS Energy added:  "The Ineos investment in HydrogenOne will help to accelerate and diversify Ineos' existing clean hydrogen strategy.
"It marks the beginning of another substantial and long-term partnership, opening new windows into the clean hydrogen world for Ineos.
"Our experience in storage and handling of hydrogen combined with our established know-how in electrolysis technology, puts us in a unique position to drive progress towards a carbon-free future based on hydrogen. This deal represents a major step in reshaping our energy business opening up future growth prospects for our business."
Ineos, which launched a hydrogen business in November, is currently the largest producer of the fuel in Europe with around 300,000 tonnes of hydrogen a year, primarily as a co-product from its chemical manufacturing operations.
Through its subsidiary Inovyn, it is also Europe's largest existing operator of electrolysis, the technology which uses renewable energy to produce hydrogen for power generation, transportation and industrial use.
Hydrogen is typically categorised through "blue", which is derived from natural gas, or "green", produced via renewable energy.
Recommended for you

Reuters Events launches Hydrogen North America 2022