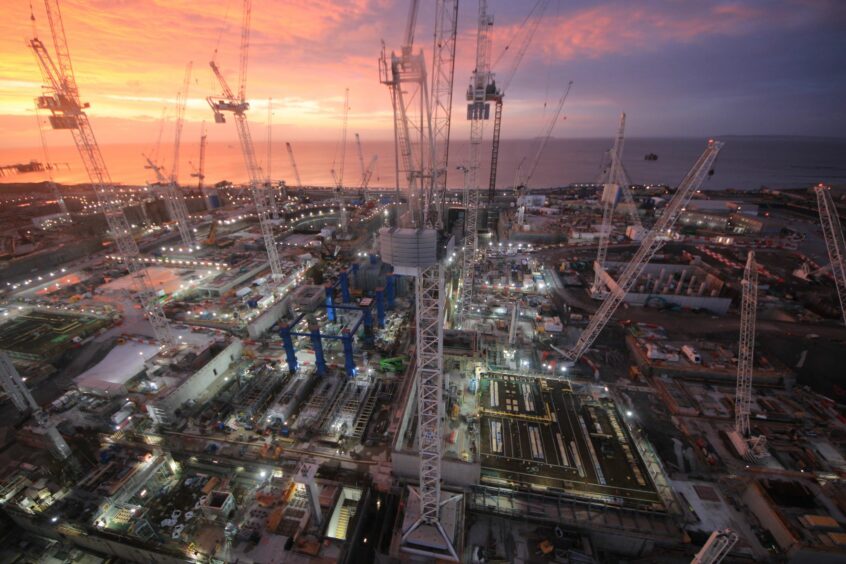 Bilfinger Salamis UK has won a contract worth more than €20 million (£17m) at the Hinkley Point C nuclear plant under construction in south-west England.
The five-year inspection services deal will create 80 new jobs across its bases in Somerset, Bristol and Humberside.
EDF Energy has commissioned Bilfinger for the work, which will be booked in tranches by the services firm's Engineering and Maintenance Europe segment (Bilfinger Salamis UK).
It builds on various other contracts awarded to the German industrial services giant on the plant since 2018, including preparatory and design work, waste treatment, and numerous other services.
Bilfinger said its order volume for Hinkley Point C now stands at more than €450 million (£385.7m).
Interim CEO of Bilfinger Christina Johansson said: "Our work on Hinkley Point C is one of our most important projects. We are proud to once again expand our scope of services with this inspection contract.
"We are bundling our competences across several units so that we can deliver a comprehensive range of services for our customer EDF.
"This integrated service offering and our expertise in the technologically demanding field of nuclear power open up significant growth opportunities for us."
Hinkley Point C is the first new power plant to be built in the UK in more than 25 years and is expected to provide roughly six million households with low-carbon electricity.
The project is expected to open in 2026, with spending estimated at £22bn – £23bn.
It is estimated that around 7,000 people are working on the construction of Hinkley Point C, while EDF says that 71,000 UK jobs are indirectly supported by the project.
Recommended for you

Bilfinger UK launches recruitment drive to support growth