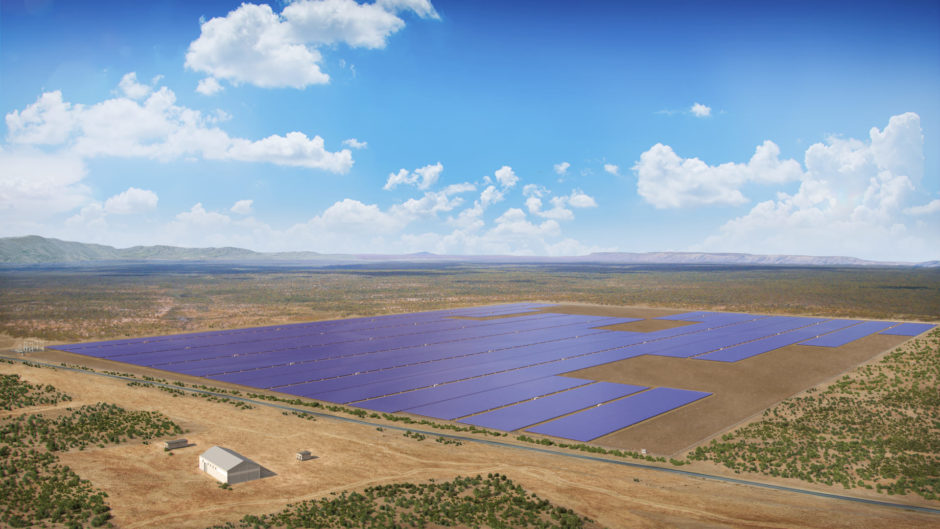 Only two years ago, Africa seemed set to become the world's next major producer of oil and gas. International companies were scrambling to win exploration rights in frontier markets in West Africa; countries in North Africa were excited about new discoveries in the Mediterranean Sea; and natural gas was identified as a long-term transitional energy source, creating new opportunities for low-income nations such as Tanzania and Mozambique.
These developments, many thought, would bring significant revenues for governments and in turn new hope to millions of people across the continent who have lived their whole lives in poverty, providing essential investment into education and infrastructure, and having a transformative effect on the continent's economies.
However, increasing global concerns over climate change, Covid-19, technological advances and global policy changes have now changed the demand landscape for oil and gas fundamentally and irreversibly, closing off opportunities for frontier African nations to profit from their own natural resources.
In recent months oil majors such as BP and Shell have announced that they will significantly reduce new upstream oil and gas activities, actively selling many of their upstream assets and pivoting into renewable energy markets. The UK and other G7 nations have announced on separate occasions that there will be no international government support for new fossil fuel projects going forward and the International Energy Agency has recommended that there should be no new O&G fields approved for future development.
The energy transition will not significantly affect the O&G output of wealthy nations that are traditionally hydrocarbon-producing (O&G Production Countries) because their infrastructure and hydrocarbon resources are already highly developed. Basins in West Africa, for example have only just started to attract development, and almost no O&G has been developed for export in East Africa, despite the massive resources identified over the last 15 years.
If the G7 and UK Government announcements become a reality, the energy transition will make most, if not all, of these frontier markets in Africa non-investable. This is because, at first, the commercial banks will stop financing investments in frontier markets because the initial investments are huge and most assets require 20+ years' return, which is not guaranteed if the demand for hydrocarbons is significantly reduced.
Secondly, due to global political pressures, the development banks (such as World Bank, African Development Bank, Asian Development Bank and others) will stop providing the necessary guarantees and financing investments in the upstream O&G sectors. Development banks have traditionally enabled large-scale investments in Africa, and without their support it will be almost impossible to attract private investment in the hydrocarbon sector in Africa. With the high upfront costs of O&G exploration and government budget constraints, it will be almost impossible for governments and national oil companies to develop upstream investments on their own.
Some speculate that China, as an exception, may still continue to invest in upstream frontier markets, creating new wealth across the African continent, but I think this seems unlikely —certainly it won't be in any significant way. The nation will clearly scoop up O&G licenses from exiting IOCs, but they will do this at a reduced cost, with governments competing against each other for investment leading to a further depression of asset values. Any existing assets China does own will likely be held as options, only to be developed if and when required.
Many also hope that the energy transition will create new opportunities for African nations in sectors outside of O&G, but I believe these too will be limited. Huge investments in renewable technologies are already taking place in Germany, France, the US and China, and this will continue to grow over future decades, putting them in a prime position as global exporters of energy. Solar and other renewable energies will be produced close to their export markets, giving an advantage to the Middle East (and admittedly a few North African countries), and high-end green fuels such as hydrogen, will first be produced in countries like the USA (from organic materials and likely existing shale gas). Africa, it seems, is destined to lose out again.
Many African nations, as we all know, struggle with catastrophic poverty, so it therefore seems unjust that their citizens will suffer the impact of climate change (largely created by O&G Producing Nations), with no opportunity to generate wealth from their own resources.
It is clear, and of course essential, that hydrocarbons will be phased out on an escalated timeline, but I believe there must be a special status given to help prioritise investment in hydrocarbons produced in Africa.
Any future moratoria on hydrocarbon investments should exclude Africa, with new global and national policy instruments (taxation, subsidies, moratoria for investments) encouraging investors to put their money into the development of O&G assets within nations which would benefit hugely from their resources. Development banks, too, should also commit to continue funding and financing upstream investments in Africa, despite creating global moratoria on hydrocarbon investments in other regions.
Only the combination of these two activities will create a window for upstream investments that will allow African hydrocarbon rich countries to be able to bring their populations out of poverty while we continue to develop the correct infrastructure to power the world with 100% renewable energy.
David McEwing is co-head of energy and utilities and Alexander Sarac is partner, infrastructure projects and energy, both at Addleshaw Goddard.
Contract David and Alexander: David.McEwing@addleshawgoddard.com; A.Sarac@aglaw.com