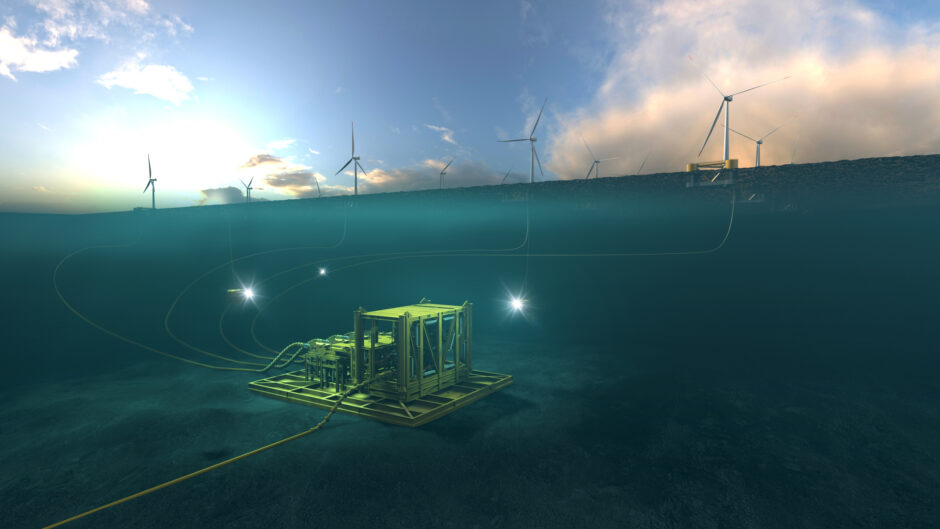 Aker Offshore Winds has unveiled plans for Scotland's first offshore wind underwater substation.
The multi-million pound innovation would be developed, manufactured and supplied in Scotland as part of the Aker Offshore Wind and Ocean Wind's joint bid in the ScotWind leasing round.
Aker and Ocean Winds have already announced their effort to secure seabed space for several projects in the Outer Moray Firth for a total six giga-watts (GW) of capacity.
Substations are typically installed above sea level, however the pair said there are several benefits to underwater installation, such as natural cooling, fewer components and no rotating parts.
There would also be reduced operational costs with less maintenance and reduced material use.
Both firms argue the innovation would represent a major export opportunity for Scottish business, with work starting next year.
Sian Lloyd-Rees, managing director of Aker Offshore Wind, said: "This is a world-leading innovation that would be developed, manufactured and supplied in Scotland.
"Both the Aker group and Ocean Winds have the necessary heritage and experience to deliver this at scale.
"We know the benefit is there – it will revolutionise how energy is produced and present Scotland with the opportunity to export genuinely innovative technology to the rest of the world.
"This technology would be supported by tens of millions of investment and work would start next year."
Dan Finch, managing director of Ocean Winds UK, added: "By including this proposal in our Scotwind bid, we can position Scotland at the front of the world's offshore wind market, with a new, innovative technology, offering the economic opportunities associated with a new product with global demand prospects.
Recommended for you

Project directors appointed for Scottish offshore wind farms