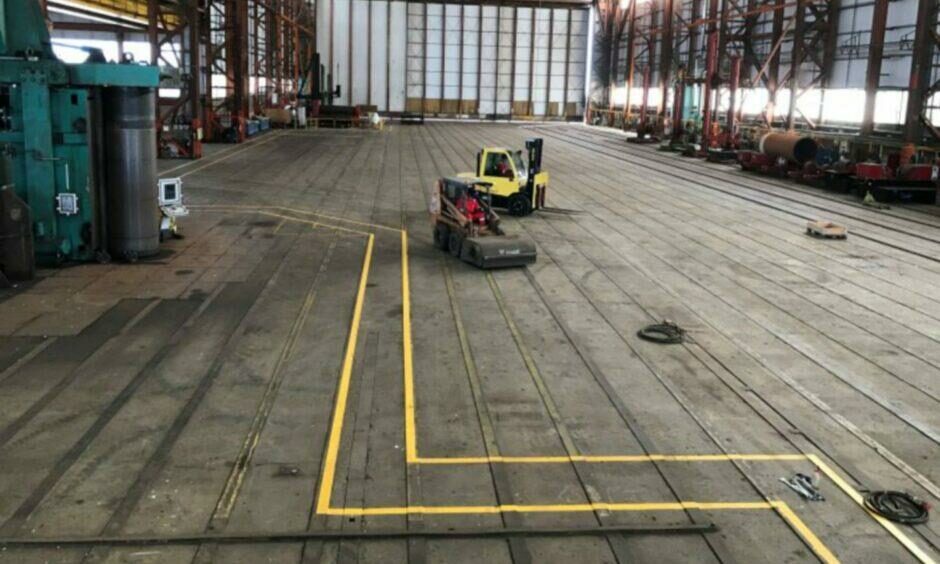 The former Bi-Fab fabrication yard at Arnish has landed its first external contact since being taken over by Harland and Wolff earlier this year.
A deal has been struck for the Isle of Lewis facility to fabricate four suction piles for a subsea template of an energy project in the Black Sea.
Harland and Wolff said that "whilst the contract is small" relative to a recent award for its Methil facility in Fife, the board believes "this key win validates the company's strategy of getting its Arnish facility into a state of operational preparedness for the wider renewables sector in the UK".
The work means Arnish is "now moving to full operations", as it goes about fabricating the four suction piles which will begin immediately and last four and a half months.
Harland and Wolff said it is also bidding for several additional deals to add to the first contract that management "believes will flow through Arnish in the coming weeks and months".
In April, the company's Methil yard in Fife won a £26million deal with Saipem for the fabrication and load-out of eight wind turbine generator (WTG) jacket foundations on the Neart na Gaoithe (NnG) Offshore Wind Farm in the outer Firth of Forth.
It sparked fears that Arnish, which was acquired by the firm at the same time as Methil, could become an "appendage", with campaigners calling for guarantees of work for the site.
No further details have been disclosed on the new Black Sea contract.
Harland and Wolff CEO John Wood said: "I am delighted to report that Arnish is now fully operational. We have taken the time to bring the site up to operational readiness.
"The works conducted by the local team have garnered positive reviews by clients who have inspected and audited the yard.  Arnish offers something quite different compared to our other yards and, looking ahead, the specialist large rolling equipment is set to be booked for extended periods by clients given the vast array of projects that require large diameter rolling of steel."
Harland and Wolff (then Infrastrata) bought both yards for £850,000 in February following the collapse of the manufacturer Bi-Fab.
The Scottish Government pulled financial support for the company in October, and unions branded the firm's failure as exposing the "myth of Scotland's renewables revolution".
Recommended for you

Harland and Wolff appoints former Shell boss to board