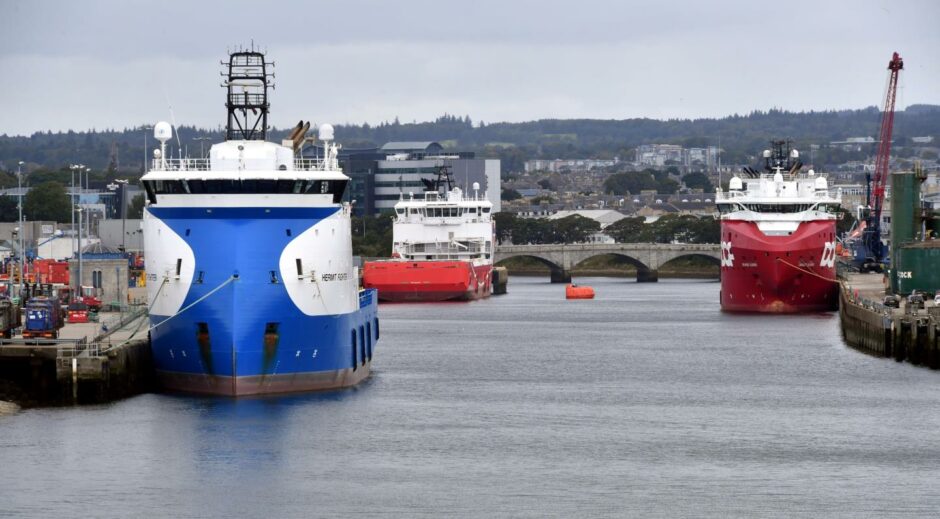 "I really believe we're just in a 1-2 year window of this going from oil and gas to all energy", David Currie, group CEO of Proserv, said, "the question for me is: Can Aberdeen come with it?"
He was one of 10 industry experts on a Grant Thornton roundtable discussion last month on the opportunities and challenges that lie ahead.
Currie said "there are significant opportunities in the new energy space" and it's "technology that opens the door", citing control systems, digital and data management as practical examples of tried and tested techniques used in oil and gas that can support the promising offshore wind market.
For now, that tech is European focussed: "When the USA and the Far East opens up, the supply chain is going to take off. If Aberdeen can just pivot today, then I agree that the future is terrific."
Many firms are lining up for the "wave of capex" expected from offshore wind in the North Sea, as Terry Allan, chief executive of Global E&C pointed out, while Grant Thornton director Barry Fraser underlined the importance of oil and gas data management expertise in boosting productivity and optimising maintenance of offshore wind projects.
However many of these wind projects remain years away and the roundtable highlighted the importance of oil and gas in meeting UK energy needs and sustaining the supply chain.
Doug Duguid, the north-east entrepreneur previously behind energy services firm EnerMech, now CEO of Indigo7 Ventures, an investment fund  supporting fledgling technology and operations and maintenance companies in the renewables sector, is positive about the future.
He said: "Generally as an industry, in 2014 when oil was going like a fare, nobody was focussing on wind farms.  There was initially a Johnny-come-lately type response.
"However, I'd say in the last 18 months or so,  that's started to go away because there's a recognition that the players that are going to be leading many of the developments are broader energy companies like Equinor, BP, TotalEnergies, Shell, etc. with the balance sheet to deliver these projects."
He added that "the key for us here in Aberdeen is to use our international experience to be supporters of renewable services", and while there are issues linked to that "they are certainly not insurmountable".
For ScotWind, renewables players are beginning to be more open to engagement with oil and gas which is, in Duguid's opinion "because they recognise that for floating wind in deeper water the prior experience of oil and gas is absolutely applicable and needed".
Across the table, the importance of oil and gas in the energy transition is recognised and, as Currie of Proserv noted, being a provider of integrated services for different energy portfolios is the "golden chalice".
Finance
But the memo may not have been received in the financial world, where there is unprecedented pressure from and on investors to make sure that they are backing the right energy transition horse.
Terry Allan of Global E&C said: "There's a general understanding that oil and gas services and the supply chain has a big role to play in accelerating the energy transition. Yet it can be tough for organisations that operate primarily in oil and gas, with a percentage of 50% or more, to access finance.
"We need the finance to deploy the capital to get the skillsets and technologies to accelerate this, but you're choking off finance from the primary vehicle that can accelerate the transition into cleaner energies."
Allan also noted how two exactly similar offshore engineering and construction businesses might be valued differently, even if the only difference was a customer base on renewables or oil and gas.
For some of Indigo7's early-stage technologies there are a number of opportunities for financial support, such as InnovateUK or ORE Catapult, Duguid highlighted, though he conceded that "bank funding at the moment for any services business, renewables or otherwise, is difficult because the banks are cautious".
Scott Bradley, head of Oil and Gas, Energy Transition and Industrial Decaronisation Policy at the Scottish Government, said the concerns on finance, valuations and shareholder perspectives were being taken on board.
"We do have interaction with the Scottish National Investment Bank and certainly can take that back to them.
"They do need to lend as a commercial lender but they do have an emissions focus and I can take back some of the messaging to them to see if there's a gap that can be filled from that perspective."
Decom
On top of the promise of ScotWind, another North Sea boom is underway in decommissioning, with an overall cost of £46billion for removing North Sea assets according to the Oil and Gas Authority's latest estimate.
Operator Taqa is facing up to its obligations with one of the UK's largest decom portfolios and has been hard at work removing the Brae Bravo installation this year.
Legal, commercial and business services director Sandy Hutchison said: "Hopefully that creates the right opportunities for the supply chain, because £46bn to be spent in the North Sea is big business.
"Aberdeen is well positioned to take a large slice of this work so to my mind that should be seen as a big opportunity and shouldn't always be viewed as a negative.
"At TAQA, we've used pre-funding decommissioning studies to ensure vendors pitch for work with the highest quality submissions. This supports new entrants to enter the tender process and helps us deliver more accurate contracts -which is a 'win-win' for the supply chain and TAQA."
Skills
Of course, none of this will be possible without the next generation of skills coming into the industry, and the Grant Thornton roundtable was in broad agreement that more needs to be done on that front.
Currie of Proserv said that things are back on the up again for oil and gas ("we think 2022 will be good, 23 will be even better") and that means a need for fresh recruits.
"We're finding it really tough in the UK to attract engineering talent. Both graduates and experienced", he said, adding that "getting them to Aberdeen is a real problem".
Others including Sandy Hutchison of Taqa and Terry Allan of Global E&C agreed.
Doug Duguid said: "I think there's a skills shortage right now. Anyone who thinks a skills shortage is some years away…I'm not sure I agree with that.
"Every business I've looked at, whether it's an early stage start up or an established services company, the consistent theme is we can't get the right people."
Colin Rowley of Dron & Dickson also noted the recent reforms to off-payroll working in the private sector, known as IR35, as being another barrier.
"Things like IR35, chasing some of the old skills out, talk about a double-whammy.
"We've seen guys that are nowhere near retirement shifting sectors because they can earn the same money onshore as they can offshore.
"Not only have we got the skills gap coming in with the younger generation, we're chasing an entire group of people out that have got experience which, coupled with Brexit and Covid, talk about a perfect storm."
Oil and gas has, unnecessarily, been on the "back foot" when it comes to showcasing it's importance to the energy transition, the Grant Thornton table noted, inclusive of the fact that the sector is part of, and not against, that effort.
As Rowley pointed out: "Sadly it doesn't grab the headlines the same way gluing yourself to a road does."
But rolling power cuts would surely, too, have an impact, Duguid replied, with the recent energy crunch highlighting the importance of this industry and perhaps adding a bit more nuance to the debate.
He added that much more of an effort needs to be put into social media and a PR campaign to attract young talent.
Bryan Fagan, CEO of RMEC, an independent well intervention business, pointed out that the oil and gas industry has demonstrated resilience through repeated downturns; a quality that would help it transition to cleaner energies.
"We've had oil and gas downturns, we've had Covid, and yet we're all still here. We need to demonstrate the positivity of this industry".
Bob Ruddiman, head of oil and gas at Pinsent Masons, had some thoughts there.
"If we rebranded this as global ocean and subsurface energy industries, you immediately capture the fact that we're going to need what was once called petroleum geologists for carbon capture and storage, we're going to need all these skills around pipeline compression if we're dealing with hydrogen.
"We need to think about how we describe this. There was that visceral threat, in the middle of the pandemic there was a moment of panic that there might not have been enough power to run the ventilators in hospitals. It's that sort of message.
"It's about getting people to realise that we're addicted to energy, it's going to have to come from somewhere."
Recommended for you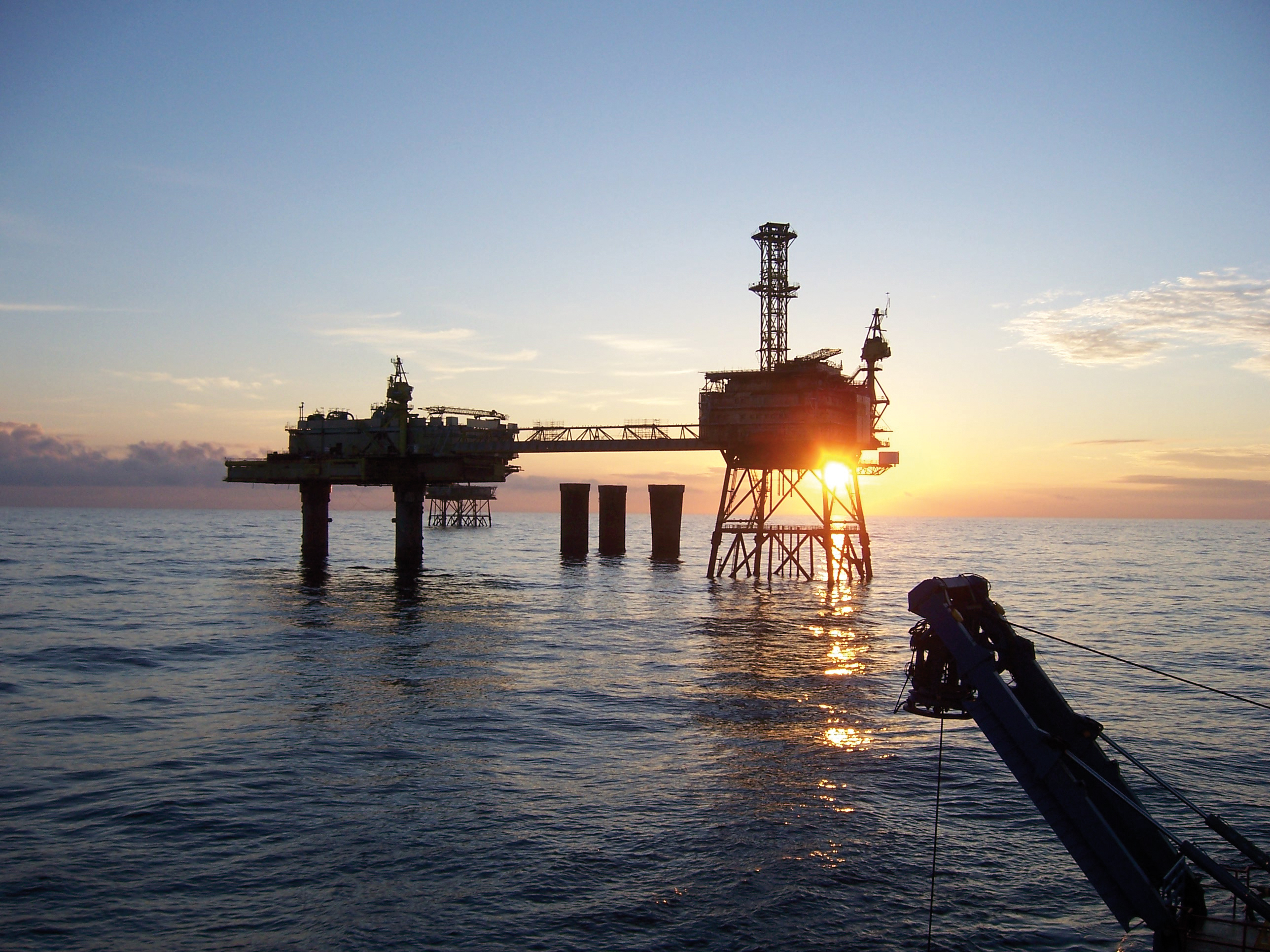 Worker exodus 'number one challenge' facing North Sea decommissioning safety