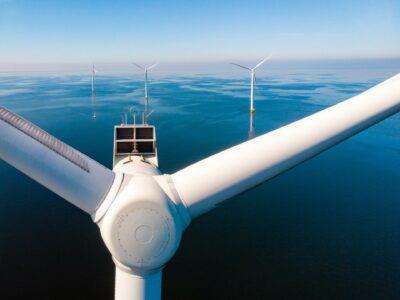 Spending on offshore wind is closing the gap on oil and gas, and is expected to surpass it in key markets by 2030.
Rystad Energy said oil and gas expenditure will increase "marginally" to more than $140bn by 2030, however the offshore wind sector will increase to $87bn within that timeframe, increasing 70% on the $50bn market value of 2021.
Estimates from Rystad also show that less than $10bn will separate spending in new offshore wind and new oil and gas by 2030.
Although the UK and China have already crossed over the threshold in 2017 and 2020 respectively, other in Europe, the US and Asia (excluding China) will also see offshore wind overtake oil and gas.
Rystad noted that different countries have different stories, such as the UK having the largest offshore wind capacity in the world while also being a mature oil and gas region meaning offshore wind is expected to remain a larger market than offshore oil through 2030.
The boom means oil and gas services companies need to keep a close eye.
Alexander Flotre, offshore wind expert and vice president at Rystad, said: "To remain relevant in a changing market, offshore service companies will need to monitor this trend closely as they draft long-term strategies that position them for a smooth transition into offshore wind, enabling them to take advantage of what promises to be a major growth industry."
Earlier this year the Norwegian consultancy estimated the global offshore wind market would be worth $810bn through 2030.