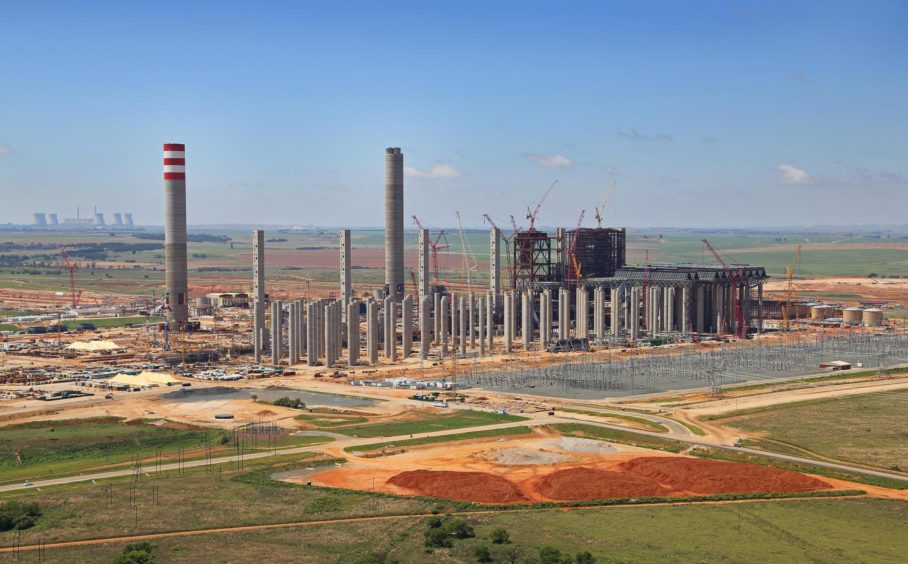 Climate change is a global problem but some areas have more to lose, particularly those in the developing economies.
Africa is forecast to see more impact from climate change than others, even while going through its own critical energy access struggle. For those on the continent, particularly in sub-Saharan Africa, a lack of electricity continues to be a major problem.
It would be a mistake to generalise about Africa's needs and proposals. Some countries, such as South Africa, are highly reliant on coal, Nigeria and Angola continue to produce substantial oil revenues while others may lack hydrocarbon production of any sort.
Energy access, the other side of the transition piece, has similarly varied outlooks. Chad's rate of electrification is under 10%, while Botswana is at 70%. Ghana has an electrification rate of 84%, but has payment problems that sets the stage for future trouble.
There are some major projects aiming to tackle energy shortfalls. South Africa has recently carried out Bid Window 5, lining up another 2,600 MW of solar and wind capacity. The US has backed an ambitious project, with up to 5,000 MW of solar, in Namibia and Botswana, under the Mega Solar plan.
That is not to say there are no gas-fired power projects. Plans for new generation are linked to Mozambique's gas discoveries, while BW Energy has relaunched proposals for the Kudu project offshore Namibia.
Hydrocarbon resources
One of the loudest voices on fighting for African opportunities to meet domestic needs has been the African Energy Chamber (AEC). Senior vice president Verner Ayukegba said the chamber was keenly interested in discussions in Glasgow this week.
"We agree transition is an imperative. We must look at the realities, though, we cannot deal without a just transition," Ayukegba said.
The AEC published its energy outlook for Africa in October. In this report it identified problems in securing finance for hydrocarbon development as the biggest threat.
"Lots of barrels are going to stay in the ground, at least for now," the AEC executive said. Only the biggest discoveries will be developed, by those companies large enough to provide finance from their own balance sheet.
Existing sources of finance, such as Afreximbank, will continue to face pressure to curb support for such developments.
There has been talk about establishing an African institution that can support energy projects, including with the African Petroleum Producers' Organization (APPO), Ayukegba said. However, these are still at the early stages.
"We do want to transition, but we can't switch off the lights. Which banks will step in?" the AEC VP said. For now, support is available for renewables, but is scarce for conventional projects. "It's unfortunate that it seems to be a case of either/or. These projects need to be able to complement each other, so they can all be part of the mix."
New resources
Renewables are not yet able to meet the level of supply needed. "It's not just about powering lights, it's also about powering industrialisation. Renewables alone cannot cut it," Ayukegba said.
In the transition, there are questions of intermittency and reliability. South Africa and Nigeria have made the case that, for now, they must stick with fossil fuels in order to keep industry functioning.
As populations grow, can the argument be made for new gas power plants, though? Carbon Tracker, for one, says no.
The analytical NGO has said no new gas plants should be built. It has predicted that in Spain, by 2030, solar costs will be 75% lower than gas and wind would be 40% below gas.
Carbon Tracker went on to say renewable facilities with battery storage would be "cheaper to run than gas units by the end of the decade". The NGO aims its analysis at financial readers. Money going into gas-fired units would be stranded, it argues.
The report, titled "Put gas on standby", is focused on investments in Europe and the US and makes no mention of Africa. But the direction of travel is clear.
Some African states have already made good progress in securing renewable resources. Kenya's KenGen has a reported 86% generation from clean energy and has begun exportung
People power
South Africa has made the argument that it cannot move too fast from coal because of unemployment concerns. The sector employs around 90,000 people.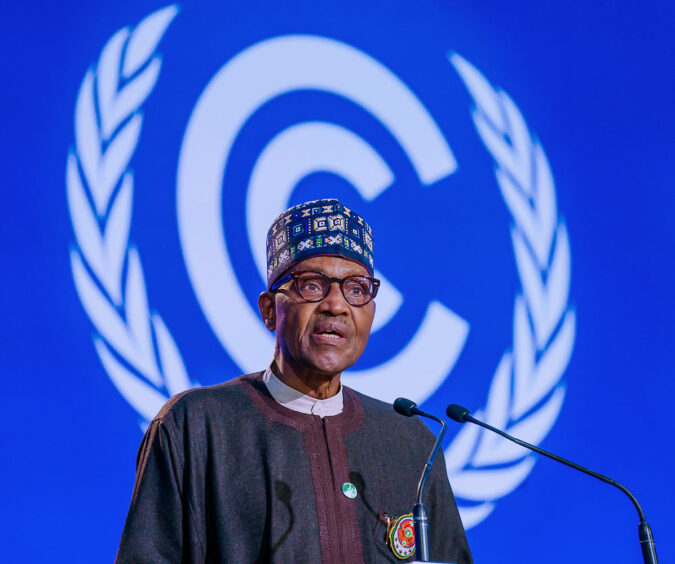 Youth activists have complained that this runs the risk of perpetuating problems. Pollution will continue, they argue, even while youth unemployment runs at around 75%.
New sectors can offer new jobs. Nigeria has talked of its solar power projects creating up to 250,000 jobs. In South Africa, the government estimates solar PV jobs in 2020 reached 21,500, concentrated solar power accounted for 10,400 and another 18,800 jobs in wind.
It is not just a question of total jobs, though. South Africa's coal sector is focused in Mpumalanga, where there has been little renewable energy investment.
Equity
One organisation with an eye on the challenge of securing energy and mitigating climate change is Ashden. The group holds an annual awards ceremony seeking to highlight those attempting to tackle the problem.
"This COP has got to deliver – we are at a time in history when it is imperative for the survival of us all. We must have delivery of the long out-standing commitment to put $100bn a year on the table for developing countries to use in climate mitigation and adaptation – it's a trust issue," said Ashden CEO Harriet Lamb.
She went on to say that wealthy countries needed to deliver on their commitments in order to back up other pledges from COP26.
"There are still countries whose people do not have access to clean energy and clean cooking and we have a moral imperative to support them in spreading out renewable energy," Lamb said.
"The G20 is responsible for 80% of emissions. Developing countries do have a duty to reduce emissions, they need to gain access to energy," Ashden's international programme manager Chhavi Sharma said.
"We need to build energy infrastructure for the future. That will involve ramping up renewable capacity, but at the same time there will be some fossil fuel emissions."
Entrepreneurs and support
The UK took a major step at the beginning of this year when it opted to not continue supporting fossil fuel projects via UK Export Finance (UKEF). There have been some challenges to this, not least in the way that some companies have simply sought support from other countries.
UKEF is trying to focus attention on renewable export options, saying it has a £50bn capacity to support such work. Examples it gave include contracts signed by Offshore Design Engineering (ODE) and First Subsea.
One of the finalists in Ashden's awards is New Energy Nexus Uganda, which is working on energy access and community empowerment via its ENVenture programme. New Energy director Penny Mbabazi said "governments and the private sector need to invest in a diverse range of entrepreneurs, and support those with the ideas and innovations that will power the energy transition".
Natural plans
Positive commitments have already been made of tackling forestry. Leaders of more than 100 countries have promised to reverse forest loss by 2030.
This will see 12 donor states provide $12bn between 2021 and 2025. The cash will go to supporting developing states restoring degraded land and tackling wildfires. Donors have promised another $1.5bn to protect forests in the Congo Basin.
The topic of land was high on the list of priorities for YICE Uganda program director Noah Ssempijja. Deforestation and intensive agriculture are major drivers of climate change, he said.
"YICE Uganda would like to see the global politicians committing to invest in grassroots initiatives to curb down these practices. Investments in local initiatives means "empowering people to lead their own actions against climate change".
How companies and countries invest in new technologies and sectors will be important. Directing a spigot of cash at the problem risks distortions and corruption.
For instance, Friends of the Earth International has raised concerns over support for "natural" solutions for climate change. A report from the NGO last week described these as a "wolf in sheep's clothing".
It warned against the prospect of greenwashing and expansion of monoculture vegetation, over biodiversity.
Tracking progress
Ayukegba also raised concerns about some of the new opportunities arising from the shift to new technologies. Africa has substantial amounts of minerals that will be used, such as platinum in electrolysers for green hydrogen.
"Plenty of minerals from the continent are exported, while finished products such as solar panels and batteries must be imported back. The value chain is not favourable to Africa's economy, there's no value creation," the AEC office said.
Talk is cheap. At the Paris talks, countries pledged to provide $100bn to help poorer states tackle climate change issues. That sum has not arrived and it will not be paid out at Glasgow.
International Renewable Energy Agency (IRENA) has pointed out that development finance institutions pledged to provide $2.07bn to support minigrids between 2012 and 2020. By that point, though, only 13% had been paid out "with the greatest shortfall in Sub-Saharan Africa".
Investors are still coming to terms with how to secure financial surety for investments in new technologies. Such concerns will be even higher in locations such as Africa, often perceived as carrying high levels of political risk.
It seems likely that Glasgow will not resolve the issues posed by the dual challenge of climate change and energy access. Such hopes were always over optimistic.
Incremental steps – such as international support for South Africa's transition and Nigeria's net zero plans – may be as good as it gets, for now. As the years, and COPs role on, progress will continue to come slowly but the needs will certainly become more pressing.
Recommended for you

Let Africa resolve its energy needs without interference