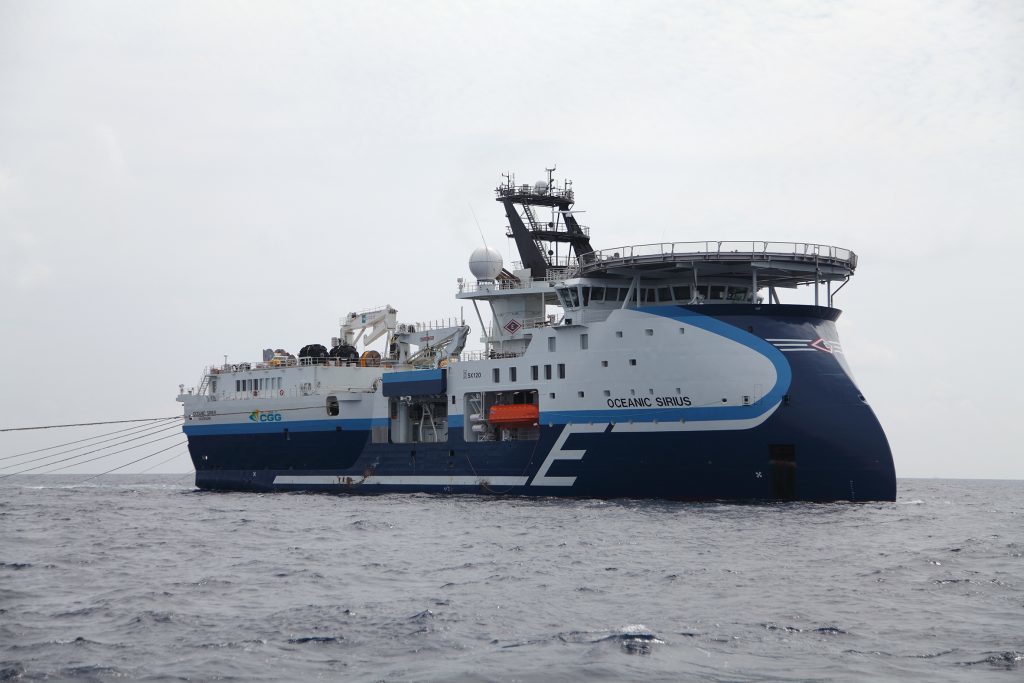 Opposition is building against Shell's plan for a 3D seismic survey of South Africa's southeast coast.
CGG Services plans to cover up to 3,500 square km, from Gqeberha – formerly known as Port Elizabeth – to a point 120 km southeast of Plettenberg Bay. The area is off the Eastern Cape.
The Oceans Not Oil group has mobilised activists against the proposed seismic acquisition. The Democratic Alliance, South Africa's opposition party, has also called for the plan to be reconsidered.
Oceans Not Oil said CGG's seismic would "blast … during whale, turtle and hammerhead migration season". Such surveys have a detrimental impact on marine life, it said, causing stress and behavioural changes.
The group called for supporters to register objections with SLR Consulting, which is overseeing the public engagement part of the work. It also encouraged people to sign a petition to be delivered to Minister of Forestry, Fisheries and the Environment Barbara Creecy.
At the time of going to press, the petition had nearly 59,000 signatures.
The DA said it shared the "grave concerns" from civil society and local residents around the seismic plans. It expressed concerns about the impact on whales.
Engagement concerns
The opposition also raised concerns that the consultants had not carried out the public engagement process properly. The DA said the community consultation on the seismic had taken place in 2014 and that there had been no follow up.
Documents from SLR say the seismic work will take place more than 30 km offshore and it will steer clear of sensitive areas. The work might take five months, the consultants said, and could start in January 2022.
SLR accepted that seismic noise "could impact marine fauna in a number of different ways". However, it said that animals would need to be in close proximity to the seismic source to be injured. "With most being highly mobile, it is assumed that they would avoid sound sources at distances well beyond those at which injury is likely to occur".
The DA called for Creecy to put the seismic approval on hold. There should be an "updated, transparent and comprehensive public participation process" before it continues, the party said. "The minister and her department should be fighting to protect and conserve our fragile natural environment and not simply rolling over in the face of pressure from powerful stakeholders."
The rejection of the Karpowership emergency power plan earlier this year will likely support those opposing CGG's seismic work. One of the reasons the authorities rejected the floating power plan was a lack of public engagement.
Shell holds the Tranksei and Algoa blocks with Impact Oil and Gas. The Algoa block is in the South Outeniqua Basin, close to TotalEnergies' Block 11B/12B. The Transkei block is in the Natal Trough Basin, northeast of the Algoa block.