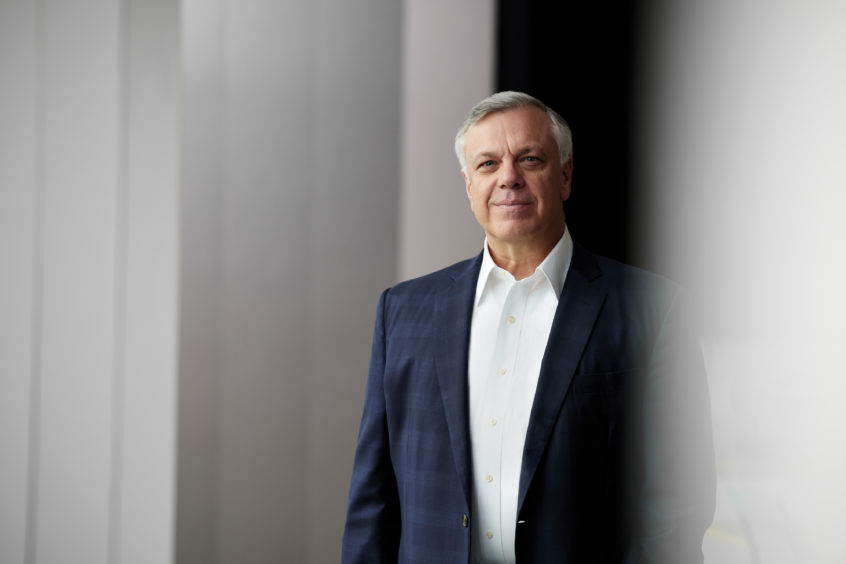 Neptune Energy has said it remains committed to the DelpHYnus project, a blue hydrogen and CCS scheme on England's east coast, after missing out on UK Government selection.
Neptune's proposal for the DelpHYnus project would see the development of a carbon dioxide (CO2) transport and storage (T&S) site for the South Humber Industrial area, alongside production facilities for blue hydrogen at the former Theddlethorpe Gas Terminal site.
The 1.8-GW hydrogen production plant would be capable of meeting 36% of the UK's 5GW target for hydrogen production capacity by 2030, Neptune says, while CO2 T&S could make use of existing infrastructure around the company's Cynus gas asset.
In July, private equity-backed Neptune submitted a proposal to the Department for Business, Energy and Industrial Strategy's (BEIS) CCS funding process, though DelpHYnus was not selected for initial 'Track 1' funding.
Neptune says it is "reviewing [its] options to progress the project", including the possibility of an application for Track 2 funding.
This would put the project in competition with the likes of the north-east's Scottish Cluster/Acorn project and the Harbour Energy-backed V Net Zero, which were also passed over for Track 1 funding.
Neptune has also applied for funding in the CCUS Innovation 2.0 programme for an "innovative appraisal approach", which it says could enable access to a wide range of subsurface information at a significantly lower cost.
Elsewhere in Europe, it cited "good progress" in other new energy initiatives, and intends to begin FEED at its L10 CCS project in the Netherlands, following completion of a feasibility study.
Further work will also be carried out on its PosHYdon project, ahead of more detailed design work in 2022, as well as a potential new "offshore green hydrogen project" which it said would combine wind power and existing offshore infrastructure.
Q3 results
The updates were included as Neptune filed its Q3 results, reporting pre-tax profits of $461.7 million (£342 million) for the third quarter.
Total Q3 production stood at 135,300 barrels of oil equivalent per day (boepd) – up on the 115,400 boepd reported in Q2.
Year-to-date production was lower than 2020, owing to extended shutdowns at the Equinor-operated Snøhvit field in Norway. However, Neptune said this was more than offset by higher commodity prices in 2021, and its production-equivalent insurance raised its equivalent output to 160,600 boepd.
Reporting on regional operations, it said that repairs at the Snøhvit field are continuing to progress, as COVID-19 restrictions have eased and that Equinor anticipates a restart at the end of the Q1 2022.
A drill stem test was completed at Dugong in September and results are currently being evaluated, while pre-development studies continue ahead of concept selection. However, it reported that the Dugong Tail exploration well drilled in October was dry.
Production across the company's UK portfolio averaged 16,300 boepd, with output expected to increase modestly in the fourth quarter due to higher expected production efficiency.
In the North Sea, Neptune said the Seagull development "continues to progress as planned," with a second development well drilled and the subsea campaign to install umbilical, pipeline, pipeline wye and manifold now completed.
It expects to make a final investment decision on Pegasus West during Q1 2022.
Infill drilling opportunities are also being evaluated at Cygnus to maintain production, with the potential for two wells to be drilled in 2022.
In Algeria, production resumed at the company's Touat facility, averaging 8,500 boepd across the quarter.
In Egypt, the Assil C105 exploration well was tied into existing infrastructure, while the Karam-11 well is also expected to start-up in the fourth quarter. Seismic survey interpretation continues on the North West El Amal concession in the Gulf of Suez, and planning will now begin on an exploration well to be drilled in the second half of 2022.
Neptune Energy CEO Jim House noted that a further 52,000 boepd was due on stream over the next two years from projects under construction.