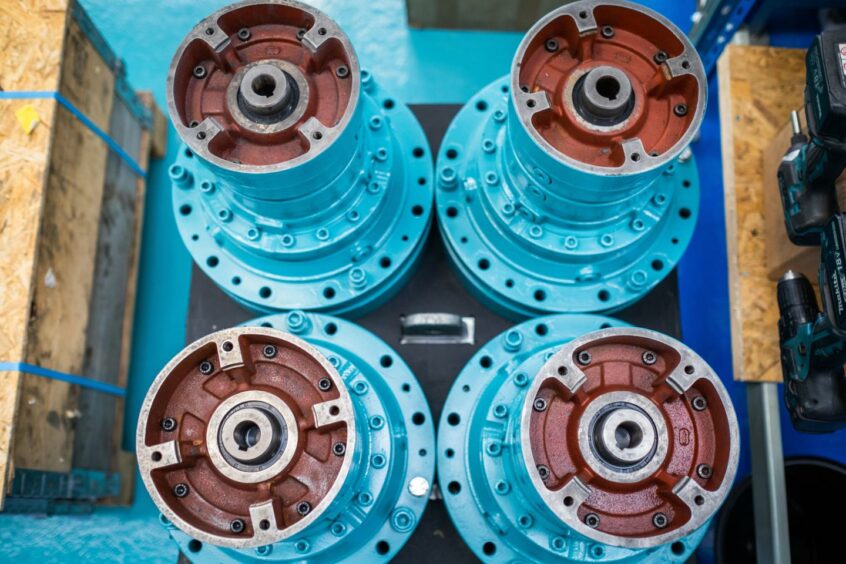 Renewable Parts has teamed up with SSE Renewables to help increase the sustainability of the company's green energy assets.
Over the last 19 months, the pair have been working across wind farms in the UK and Ireland to create a bespoke refurbishment and remanufacture programme.
It enables SSE Renewables to reduce the amount of waste it sends to landfill and cut down the carbon footprint of operating and maintaining its wind turbines.
Renewable Parts supplied the developer with 46 yaw gears, helping SSE Renewables to cut its CO2 emissions by 23 tonnes and reduce the amount of scrap and waste sent to landfill by 11 tonnes.
James Barry, chief executive of Renewable Parts, said: "SSE Renewables are a stand-out example of how companies can cut emissions and reduce waste in their day-to-day operations through the application of circular economy technology.  We are hugely encouraged by the strong results from our collaboration and potential to increase sustainability within their business".
Stuart Hood, head of onshore wind for SSE Renewables, added: "We're always looking for new and innovative ways in which we can reduce our CO2 emissions and make our business more sustainable. Renewable Parts share these principles and are a fantastic example of local supplier striving to enhance our industry. As a principal partner of COP26 with the UK Government it has never been more important that we continue to push the barriers and support local economy.
"The work that Renewable Parts does has impressed us and we are looking forward to building on the progress we have made together by furthering our work on circular economy and re-manufacture as we work towards net-zero emissions."
Last month Renewable Parts announced it has agreed terms for a five-fold expansion of its operations base at Westway Park in Renfrew.
The move is due to happen next year, with the suppy chain company currently undertaking  undertaking sustainable fit out works prior to officially opening the new unit in the spring of 2022.
Recommended for you

A 'new era' for offshore wind – industry reacts to ScotWind results