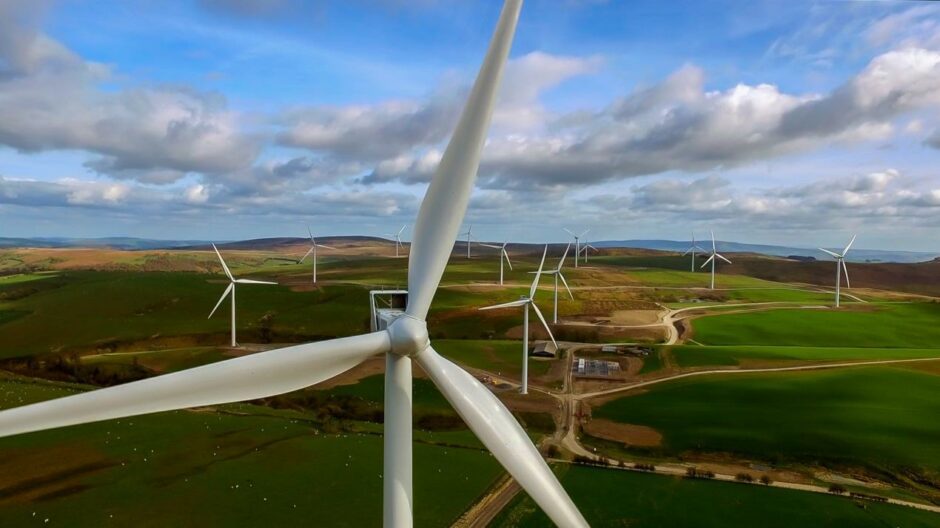 Developer Renewable Energy Systems (RES) has been granted planning permission for the proposed 90-MW Llanbrynmair wind farm in Powys, mid-Wales, after more than a decade of legal challenges.
The Department for Business, Energy and Industrial Strategy (BEIS) confirmed its approval of the scheme on 17 December, marking an end to the submission process first begun by RES on 27 March 2009.
RES said the 30-turbine wind farm would generate up to 90 MW of low-cost renewable electricity to help decarbonise homes and industry, and support Wales' transition to a low carbon economy.
The scheme became the subject of a public enquiry in 2013, as a result of local opposition to wind farm proposals from six developers across the region.
Five projects were ultimately rejected by the UK government – via the-then Department for Energy and Climate Change (DECC) – on visual impact grounds in 2015. However, two developers fought back, prompting judicial reviews of the cases at the High Court later that year.
As a result, rejections for RWE Innogy's 150MW Carnedd Wen and RES' Llanbrynmair projects were overthrown.
Plans for the 50-turbine Carnedd Wen were formally withdrawn by Innogy in May 2020, with BEIS noting this was a contributing factor in reducing the "greater element" of visual harm and enabling approval of the smaller development this year.
RES said it would now review the post-consent conditions and work with stakeholders to deliver the scheme.
RES senior development project manager Chris Jackson said the "long-awaited decision" was good news for renewable energy in Wales and the planet.
"Llanbrynmair Wind Farm will play an important role in helping Wales to meet its target of 70% of electricity to come from renewables by 2030, a key action as a country in our mission to limit global warming," he continued.
RES estimates that Llanbrynmair will deliver at least £8 million in local economic investment through the use of local companies and services.
RES' head of wind projects, John Boyce added: "Llanbrynmair, and the other renewable energy projects like it being developed in Wales, will provide significant inward investment and generate low-cost energy. This will help Wales to both create and retain the sustainable, skilled jobs needed in a low carbon economy."
Billed as the world's largest independent renewables company, RES has developed over 22Gw of capacity worldwide. Earlier this year it also announced a partnership with Equinor called Océole, aimed at submitting bids in the upcoming floating offshore wind tenders held by the French government.
Recommended for you

Scottish wind farm decision deemed 'affront to local democracy'