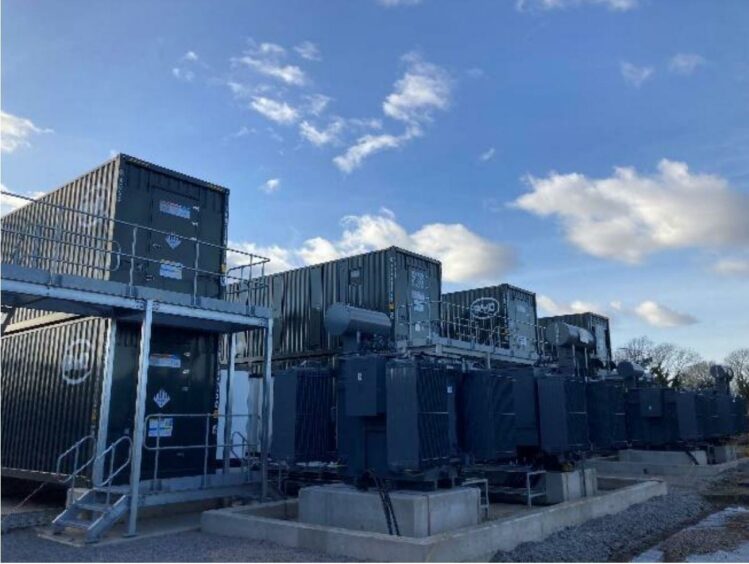 The Hallen Battery Energy Storage Scheme (BESS) near Bristol has begun storing and releasing electricity, ahead of completion later this quarter.
Voltalia said commissioning had begun at the Hallen project – a 32 megawatt/32MWh lithium-ion battery storage facility – at Avonmouth.
The site comprises of 16 battery modules, capable of storing 2MWh per unit and will be used for frequency management and balancing on the national grid.
Construction on the £15m project began in April last year, with completion scheduled for Q1 2022.
In a 4 January update, Voltalia said that the plant already had begun and storing and releasing its first kilowatthours as of December 23.
"The commencement of commissioning of the Hallen Battery Energy Storage Scheme is another success for Voltalia in this rapidly developing segment. We are very happy to support the energy transition in the United Kingdom, which is experiencing strong growth in renewable energies in its energy mix." said CEO Sébastien Clerc.
The plant will provide frequency management, balancing and other ancillary services to several markets across the UK grid, locally and nationally, the developer said.
The Paris headquartered company has had a presence in the UK since 2012, having now built and operated 22 solar plants for third-party customers, with a total capacity of 193 MW.
In 2017, it took charge of construction of another 2MW/2.4MWh battery storage unit in the UK on behalf of a third-party customer.
As a renewable energy generator, the company was recently awarded a 15-year power purchase agreement with the City of London in 2021, which will be met with output from the 49.9MW South Farm solar power plant in Dorset.
In total, the firm now operates in 20 countries and has more than 1.4 GW of generation capacity.
The company said it would issue its next update alongside revenue figures for Q4 2021, published on 26 January.
Recommended for you

Relentless hunt for better 'mousetraps'