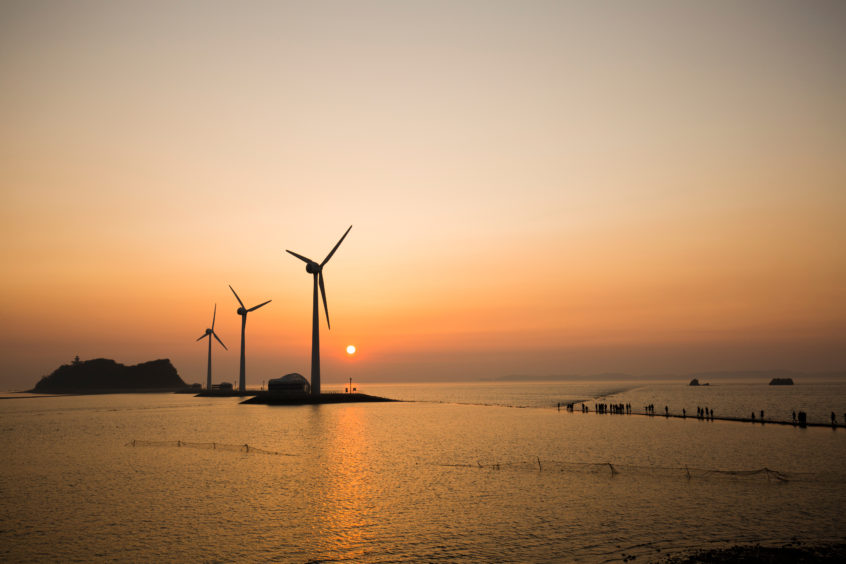 Ørsted has signed memoranda of understanding (MoUs) with two South Korean utilities which would see the companies collaborate on a proposed 1.6GW offshore wind project.
The agreements signed with South Korean state-owned utilities Korea Southern Power (KOSPO) and Korea Midland Power (KOMIPO) would see the Danish wind developer support the 1.6 GW Incheon offshore wind project.
Ørsted's announcement follows earlier reports that it had signed an MoU with KOSPO for the joint development of 800MW of wind capacity off Incheon City.
The agreements were signed during a virtual meeting attended by senior management including KOMIPO president Ho-Bin Kim, KOSPO president Seung-Woo Lee, Ørsted chief commercial officer and deputy group CEO Martin Neubert, and country manager for Ørsted in Korea, Seung-Ho Choe.
The developer said the project would see "multi-trillion won" investment, alongside wider expenditure related to the Korean Green New Deal such as the creation of a construction base, supply of equipment and new jobs.
The project itself would provide enough energy for 1.3 million Korean households and reduce carbon emissions by almost 4 million metric tons per year.
Ørsted said the site would lie more than 40 miles from the Incheon coastline to support cooperation with local residents and fishermen and to minimise impact on the environment and fishing waters.
In 2020, Ørsted deployed floating lidars off the coast to collect data for potential offshore wind sites.
The text of the arrangement sees the three companies "exploring key areas of collaboration" on the Incheon project. This will encompass renewable energy certificate (REC) offtake, joint operation and partnerships, as well as technology exchange for offshore wind operations and maintenance (O&M).
The South Korean Government intends to grow renewables by around 60 gigawatts (GW) by 2034, from around 19.5 GW at present.
Under these plans, around 12GW of additional capacity would come from offshore wind by 2030, compared with around 136 MW at present, as estimated by the International Renewable Energy Agency (IRENA).
Other European developers are eyeing the market too. Equinor recently signed an MoU with Korean East-West Power (EWP) to cooperate on 3 GW of offshore wind projects.
Mr Neubert added: "The MoUs with KOSPO and KOMIPO, two leading Korean utilities who could be the future off-takers of Renewable Energy Certificates from the Incheon offshore wind farm, takes us an important step closer towards developing this flagship project."
He said the company hoped to make "a significant contribution" by supporting Korea in achieving its 12GW target.
KOSPO president Seung-Woo Lee, said the MoU would be of "great help to our company's expansion of the new and renewable energy business.
"I expect that it will not only help achieving the government's energy transition goal, but also speed up Korea's large-scale offshore wind power development."
Recommended for you

US offshore wind takes a Bight of the Big Apple