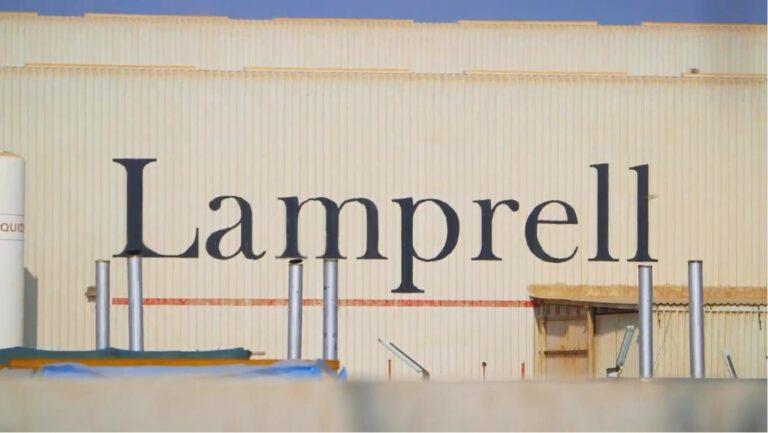 Lamprell has indicated a "significant step up" in its bidding pipeline as global opportunities in renewables continues to rise.
The UAE-based fabricator said the total pipeline of opportunities grew to $7.9 billion across oil and gas and renewables as of December 31, 2021, up from $6bn at the end of 2020.
A number of awards decisions are "imminent" Lamprell said, and pointed to increased pressure on capacity in the supply chain, which will improve its position on bids.
Renewables accounted for $4.6bn, nearly double the $2.5bn it covered at the end of 2020.
Meanwhile oil and gas has seen "improved bidding dynamics" due to the recovery in prices, accounting for $3.3bn of opportunities.
The firm said there has been a "number of large-scale offshore awards" in the Middle East in recent weeks, totalling around $10bn.
Lamprell has issued a trading update ahead of its full year results in March, with revenues of $389m, up 15% year-on-year, although project backlog at December 31 stood at $343m, down 34% from the $522m at the end of 2020.
The firm said its financial performance has continued to be hit by additional costs "associated with significant impacts of Covid-19 on the supply chain and labour availability".
Lamprell said it is making progress on Seagreen, the huge Scottish offshore wind project off the Angus coast, with 20 of the 30 jackets being handed over to the client SSE Renewables.
The final deliveries are due in the first quarter of this year.
It also pointed to a reservation agreement being finalised for an offshore wind project, worth in excess of $150m, with an unnamed client.
The "encouraging trend" flags "limited global engineering and fabrication capacity", Lamprell said as companies seek to book up yards early on.
The company said it has approved the first stage of an investment programme aimed at boosting revenues from this segment.
Concern has been raised previously that overseas yards could win the brunt of work in the coming wind boom in the UK, driven by new projects through the ScotWind seabed auction last month.
Meanwhile the Lamprell oil and gas business was successful in winning awards with Saudi Aramco for offshore deck modules during 2021.
Chief executive Christopher McDonald said: "We are pleased to deliver revenue growth for the third year, albeit with continuing impacts of the Covid-19 restrictions on the bottom line.
"Lamprell is embracing the energy transition with its Lamprell Reimagined strategy, we are very encouraged by the market outlook and bidding dynamics in both our end markets of renewables and oil and gas and the continuing significant growth of our bid pipeline.
"We are grateful for the support of our shareholders and lending partners in securing the funding for the delivery of our ongoing major projects and look forward to further strengthening our balance sheet in the months to come as we deliver on our growth-defined strategy."