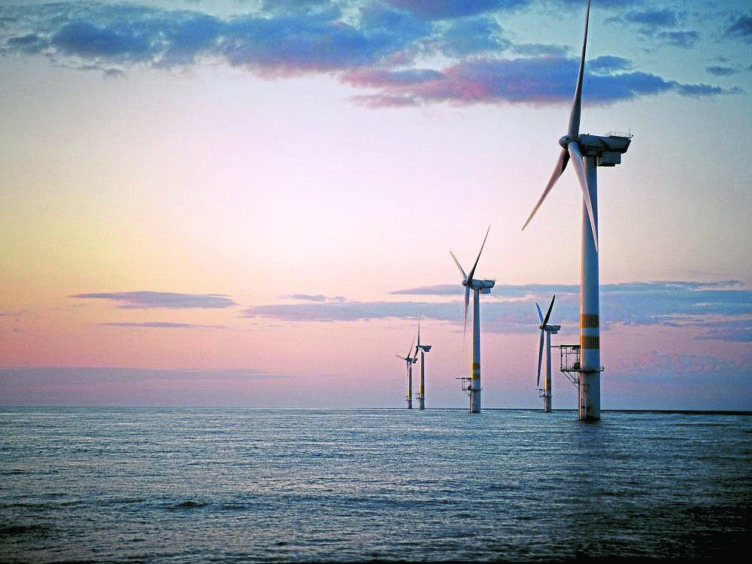 Cash generated by Scotland's offshore wind boom could be used to create a sovereign wealth fund, the cabinet secretary for net zero has revealed.
Michael Matheson told Scottish Renewables' Offshore Wind Conference in Glasgow that discussions about creating a national reserve are ongoing as ministers plan for an influx of green energy money.
The recent ScotWind offshore wind leasing process, in which 17 projects were given the go ahead, yielded almost £700 million that will go into the public purse.
A proportion of that will go towards tackling climate change and the loss of biodiversity, Mr Matheson said.
Numerous suggestions have been put forward on how best to use the cash, as well the millions in rentals that will be generated from wind farms in the coming years.
One idea is to create a sovereign wealth fund, similar to the one created by Norway in 1990 to ensure long-term management of oil and gas revenues.
Mr Matheson said: "There are the rental incomes that we secure from these ScotWind projects and we want to make sure that the income from them is secured for long-term benefit."
Given the recent, sharp spike in household energy bills, some are questioning whether the UK has made the most of its oil and gas revenues over the years.
It is thought that cash stored in a sovereign wealth fund could have been used to ease the financial pressures being felt by many as a result of the rising cost-of-living.
Oil came close to hitting $140 a barrel yesterday with Russia's invasion of Ukraine fuelling concerns about a supply shortage – the price of gas has soared in recent days too.
Mr Matheson said: "I can't think of a better time, given the instability we have in the energy markets and particularly in oil and gas, for a country to have something like an oil fund that could be deployed to help support people that are experiencing fuel poverty.
"But we do not have that, and we are one of the few countries in the world that doesn't have such a fund.
"We want to look at how we can ensure that with the fantastic resources we have in renewables, we don't make that mistake again and that we have a legacy that future generations can benefit from.
"That is one of the things we are looking at, though it would be more to do with the rentals rather than the auction fees."
Recommended for you

Time to move forward with confidence to deliver on the potential of ScotWind