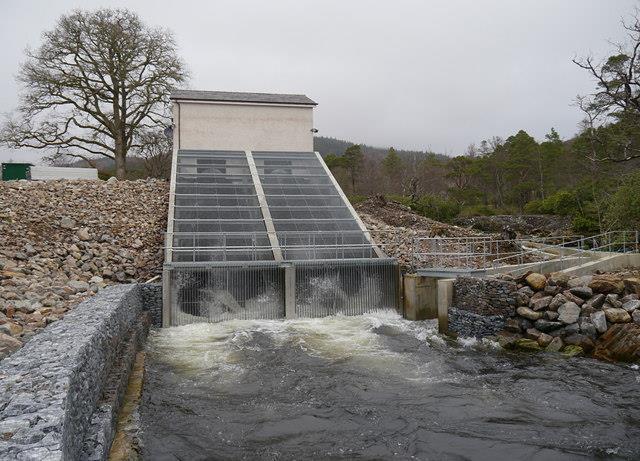 A sharp increase in the licensing fees for those wanting to build carbon-free hydro-electric power schemes has been slammed by industry.
The British Hydropower Association (BHA) says the change will "certainly cease" all new developments at a time when the UK is trying to shore up security of energy supply.
Confirmed by the Environment Agency today, licensing fees for small scale projects will increase by £12,000 in England.
And the UK Government department has been accused of hammering the "final nail into the coffin of the small hydro sector".
It comes just a matter of hours after the Prime Minister promised "much more use of renewables" to meet energy demand and reduce reliance on Russian oil and gas.
The new abstraction charges come into force on April 1, meaning potential hydro developers have "absolutely no time to avoid an unaffordable hike in costs".
Simon Hamlyn, chief executive of the BHA ,said: "This unprecedented and unaffordable hike in charges for those simply applying for a licence to build a small hydro scheme is not only a sign of appalling inefficiency within the Environment Agency but flies in the face of the government's commitment to net-zero and the Prime Minister's promise just two days ago.
"The agency is actively slamming the final nail in the coffin of an important renewable energy source which should be a key focus for the government as energy prices soar. This unwarranted hike in cost of 895% is a staggeringly senseless move which will deter landowners, community groups and small businesses from developing new hydro schemes.
"We urge the Prime Minister to urgently intervene and the Environment Agency to urgently rethink their decision."
As it stands abstraction licences for hydropower are around £1500.
The BHA claims that since March 2020, 75 small hydro developments in England would have been deemed unfeasible as a direct result of these new costs.
An abstraction licence is required by all new hydro schemes and is in addition to the thousands of pounds of other initial assessment costs.
This latest rise follows an 11-fold increase in 2014, when the fee increased from £135 to £1500.
Sir James Bevan, chief executive of the Environment Agency, said: "The biggest long-term threat to the environment, our economy and our lifestyle is water quantity – simply having enough for people and wildlife.
"In the face of the climate emergency, population growth and rising demand for water, we need to ensure that all those who use water, and rely on it for their business, can continue to do so now and into the future, as well as better protecting our rivers and aquifers.
"As part of this we need a system that allows us to charge fully and fairly for the services we provide to preserve water supplies and help businesses meet their needs in a sustainable way that protects the environment."