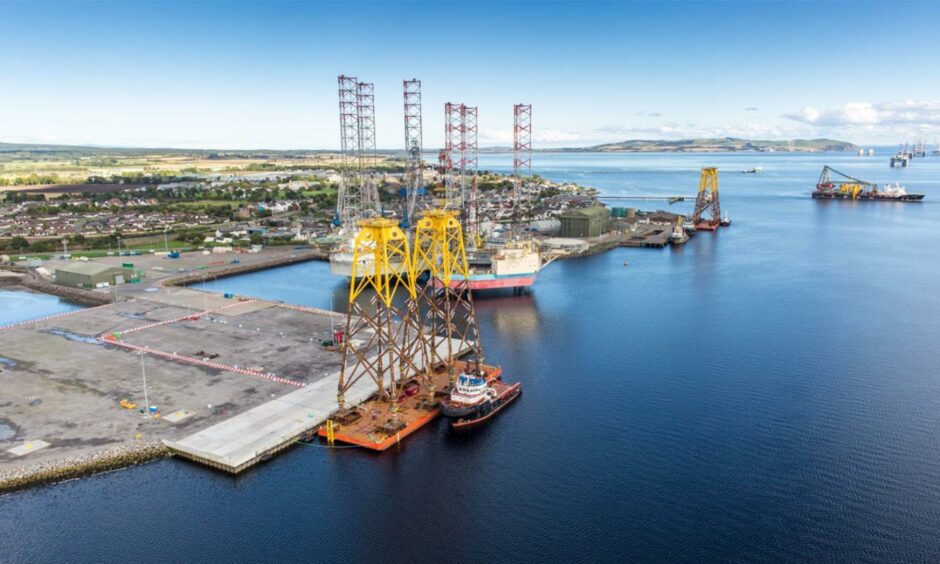 Confusion still surrounds when an announcement will be made on the successful Scottish green freeport bids.
Speculation had been mounting that a decision would be made yesterday, to coincide with the chancellor's Autumn Statement.
But the five bidders – North East Scotland Green Freeport (NESGF), Opportunity Cromarty Firth, Orkney Green Freeport, Forth Green Freeport (FGF), and Clyde Green Freeport – are still waiting.
The long-awaited decision on where the two green freeports will be based has been delayed by the recent political turmoil in Westminster, despite Scottish Secretary Alister Jack revealing more than a month ago that a decision had already been reached privately.
Aberdeen and Grampian Chamber of Commerce policy director Ryan Crighton has said anything but a positive decision for the NESGF bid – covering the ports in Aberdeen and Peterhead – would "amount to a complete betrayal of this region".
In the north there was speculation on Wednesday that an announcement was imminent.
There was even talk of a press conference being lined up by Opportunity Cromarty Firth.
It seems there was a U-turn on that plan yesterday morning, when it became clear there was no decision coming, but sources close to the FGF camp were still confident at that stage an announcement would be made.
Commenting on the lack of a decision and the continuing uncertainty, Mr Crighton said: "Aberdeen and its energy sector is again plugging the UK's fiscal deficit.
"The bare minimum we should be getting in return is a green freeport and the acceleration of support for the Acorn (carbon capture and storage) project on the Buchan coast.
"We must now hear positive announcements on both of these projects in the months ahead.
"Anything else will amount to a complete betrayal of this region – and while the rest of the UK is levelling up, we'll be left levelling down."
Each region is in a fierce competition with the others to land a share of
£52 million of government funding, alongside a package of tax and customs allowances and investment incentives for areas around airports, seaports and rail terminals.
Procrastination over a decision is fuelling doubts over the UK Government's "levelling-up" agenda.
Orkney and Shetland Liberal Democrat MP Alistair Carmichael said: "It becomes increasingly obvious the Conservatives are going cool on the whole idea of levelling up.
"Instead of investing in areas outside London that really need the help, they are handing out billions to banks through their cut to the banking levy – down from 8% of profits to 3%."
Recommended for you

Forth Green Freeport to deliver £7bn as it targets offshore wind manufacturing