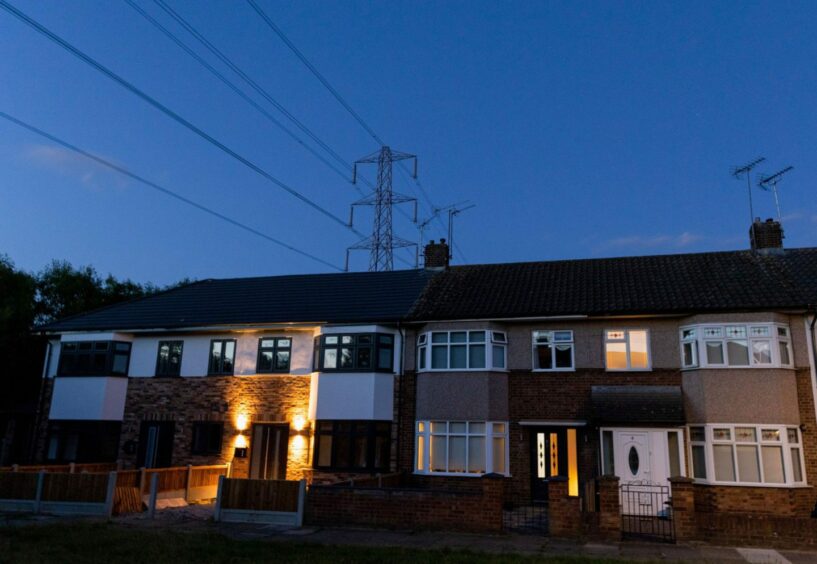 UK government subsidies for household energy bills are expected to plunge to a sliver of their current levels with a slump in wholesale prices.
Support may fall to £3 billion ($3.62 billion) in the fiscal year that begins in April, from £25 billion during the current period, according to estimates by Investec.
By July, energy tariffs are poised to fall below the government's energy price guarantee for the first time since it was rolled out in October. Relatively mild weather so far this season has contributed to lower-than-expected power and natural gas demand, easing the burden on Prime Minister Rishi Sunak's administration as soaring energy costs fuel historic inflation.
Record high prices forced the government to augment support for consumers beyond the regulator's energy price cap that has been in place since 2017 to limit the maximum charges on an average bill.
"This must be a relief to government," Investec analyst Martin Young wrote. "Households would also benefit, but prices remain elevated versus historic levels, and with other bills rising, the cost-of-living crisis remains real and devastating for many."
That's because suppliers hedge in advance, in line with how the price cap is calculated.
Price Caps
Energy prices soared across Europe after Russia curtailed natural gas supplies to the region amid its war in Ukraine. With consumers facing high power costs, the UK pledged about £60 billion in energy-bill aid for households and businesses until April.
Ofgem has long set a price cap — based on wholesale prices — to limit the amount that suppliers can charge. As the crisis unfolded last year, prices soared, squeezing customers. In October, the government set its own Energy Price Guarantee to determine what households can be charged for energy. The government has been compensating suppliers for wholesale costs above the EPG level.
The EPG is set to rise to £3,000 a year from April, from £2,500 currently. Meanwhile, Ofgem's price cap could fall as low as £2,640 from July, according to Young, who advocates a social tariff so poorer households pay less than average.
Estimates published on Wednesday by consultancy Cornwall Insight see July's level falling to £2,800. It's harder to predict cap levels far into the future because the methodology sets the cap based on prices as they get closer to the relevant billing period.
The tariff caps are representative of what a typical household would pay for their energy each year, based on limits of unit costs of electricity and gas. The government is separately subsidizing business energy costs through another program.
Recommended for you

Shell plans strategic review of energy supply business which employs 2,000 in UK