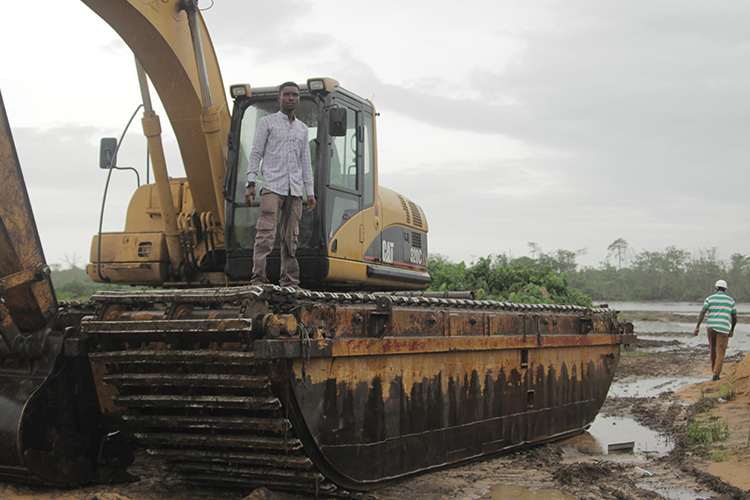 Fenikso, previously known as Lekoil, has settled its disputes with its former CEO, with half its board also stepping down.
Lekoil hit the buffers in early 2020 when the company was hoodwinked by advanced fee fraudsters. Metallon Corp. built up a stake in the company and overthrew the board in January 2021. The CEO Olalekan Akinyanmi left in mid-2021.
While Akinyanmi had left his role at Lekoil, he remained in control of Lekoil Nigeria, where he continues as CEO.
These disputes drove various legal actions, which have now come to an end. Last month, Lekoil said it had reached a deal with Lekoil Nigeria and Akinyanmi to settle all claims.
A settlement deed on December 7 saw Lekoil agree to change its name, to Fenikso, and surrender its Lekoil Nigeria shares. Lekoil Nigeria also agreed to surrender its shares in the parent company.
Fenikso had held a 40% legal interest, and a 90% economic interest, in Lekoil Nigeria. Akinyanmi held a 33.33% stake in Lekoil Nigeria.
Lekoil also agreed to waive claims for a loan taken out by Akinyanmi. It agreed to provide a loan of $51.9 million to the Nigerian unit. This loan recognises past support from the international unit to the Nigerian company. In 2021, Lekoil put its intercompany lending at around $350mn.
Lekoil Nigeria will repay the loan from the proceeds of the Otakikpo oilfield. The field is producing around 7,000 barrels per day currently, of which 8.653% will go to Fenikso.
Lekoil Nigeria has a 40% stake in Otakikpo and a 17.14% stake in OPL 310, which holds the Ogo discovery.
Fenikso has also agreed to end its agreement with Savannah Energy. The latter had agreed to provide a convertible facility, in addition to an option for debt owed by Mayfair Assets & Trusts. This latter company holds Lekoil Nigeria's stake in OPL 310.
Three directors – Guy Oxnard, Dipo Sofola and Adeoye Adefulu – stepped down from the board. Thomas Richardson is acting as interim chairman, while Marco D'Attanasio and Pade Durotoye are non-executive directors.
D'Attanasio is CIO of Hadron Master Fund, which provided interim funding for Lekoil in 2021. Durotoye is also the managing director for Savannah in Nigeria.
Fenikso said it intended to announce a new revised strategy following the completion of the Lekoil saga.
Richardson welcomed the conclusion of the deals with Lekoil Nigeria and Savannah. "We will now seek to stabilise the Company's financial position," he said. "We will also seek to engage with our shareholders about the preferred options to realise the value of the company's assets and cash flow stream going forward."
Fenikso is now trading on the AQSE Growth Market.