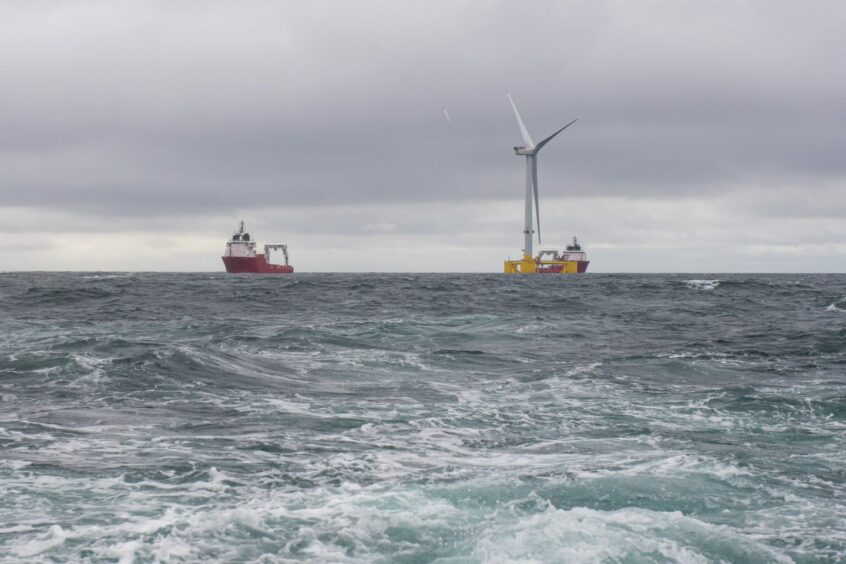 North-east firms wanting to break into offshore renewables are being invited to take part in a new round of a successful programme.
From today, companies can apply to be a part of the Fit For Offshore Renewables (F4OR) scheme, run by the Offshore Renewable Energy (ORE) Catapult.
F4OR is entering its third round of support in the region, and aims to help 20 businesses with their transition into the offshore wind market.
It follows the award of a further £250,000 for the programme from the Energy Transition Zone Ltd (ETZ Ltd) after it successfully applied for cash from the Scottish Government's just transition fund.
Andrew Stormonth-Darling, F4OR programme manager at ORE Catapult, said: "With the allocation of this follow-on funding, I am very pleased to see ETZ Ltd endorse the the programme in this way and recognise the impact we are having on these regional businesses.
"The launch of this new cohort will mean we have supported over 60 companies in North East Scotland, where we are proud to aid many in their cross-sector transition, support the local energy supply chain and fuel the growth in offshore renewables."
In previous rounds, F4OR supported energy services firm Three60 Energy to broaden its business network, ultimately facilitating a long-term partnership with Dron & Dickson.
Optimus Aberdeen, a specialist engineering and consultancy company, also took part in the programme, which robustly tested the businesses' existing procedures and practices, and supported them in taking a more targeted approach.
The latest round of the F4OR NE Scotland programme will be available to established companies in Aberdeen, Aberdeenshire and Moray that are focused on moving into the offshore renewables market.
David Wilson, director of Energy at ETZ Ltd, said: "Fit For Offshore Renewables has firmly established itself as a market leading programme providing companies with the skills, insights and expertise needed to capitalise on the vast energy transition opportunities before us.
"ETZ Ltd has a pivotal role to play in spearheading North East Scotland's energy transition ambition and the latest cohort will ensure an additional 20 businesses across the region are supported by this vital programme. This aligns closely with our key focus on accelerating the growth of a dedicated and world-class offshore renewables supply chain and we are delighted to offer our continued support."
Recommended for you

Welsh economy to be 'transformed' as two freeports are given green light