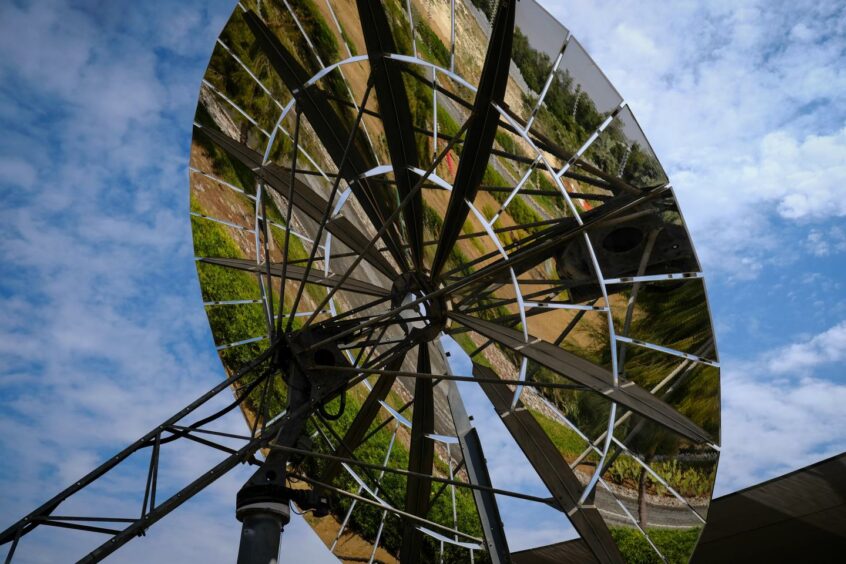 The United Arab Emirates has signed a new memorandum of understanding on energy co-operation with the UK. Meanwwhile, Masdar has agreed to supply green hydrogen into Europe.
The deals come as the UAE begins Abu Dhabi Sustainability Week (ADSW), in which Masdar – and its ambitions – will be front and centre.
UK Business and Energy Secretary Grant Shapps signed the Clean Energy MoU with UAE Minister of Energy Suhail Al Mazrouei. The deal builds on, and replaces, a 2018 MoU.
The new deal expands co-operation and includes low carbon hydrogen. The statement noted Adnoc's acquisition of a 25% stake in BP's H2Teesside project in 2022.
Shapps said the UK was "immensely proud of its longstanding relationship" with the UAE.
The MoU today demonstrates that "not only are we are strengthening our energy security and lowering bills for consumers in the long term, we're unlocking huge opportunities for investment in British expertise and jobs in the process".
He went on to note the UAE would host the COP28 climate talks later this year, in Dubai. Adnoc CEO – and Masdar chairman – Sultan Ahmed Al Jaber was appointed to head COP28 this week.
Amsterdam bound
Masdar has also announced a new MoU today. The Abu Dhabi company is part owned by Adnoc. It agreed to explore how to develop a green hydrogen supply chain from Abu Dhabi to Amsterdam.
Masdar CEO Mohamed Jameel Al Ramahi signed the MoU with representatives from the Port of Amsterdam, SkyNRG, Evos and Zenith Energy. Netherlands Foreign Minister Wopke Hoekstra and Al Jaber were present for the signing.
Al Jaber said the MoU "demonstrates our mutual commitment to exploring low- and zero-carbon energy solutions. The UAE aims to play a central role in the emerging green hydrogen economy and this partnership with the Port of Amsterdam and associated players in the green hydrogen space would help position Abu Dhabi as a key hub for green hydrogen development."
Hoekstra said the Netherlands could become a "hydrogen hub" for northwest Europe.
The MoU aims to export green hydrogen for sustainable aviation fuel (SAF), steel and shipping fuel. The parties, it said, would consider various ways to transport hydrogen including liquefaction and liquid organic hydrogen carriers (LOHCs).
SkyNRG is working on SAF production facilities. Zenith and Evos operate storage terminals in Amsterdam.
Recommended for you

Masdar to develop 5 GW in three African states