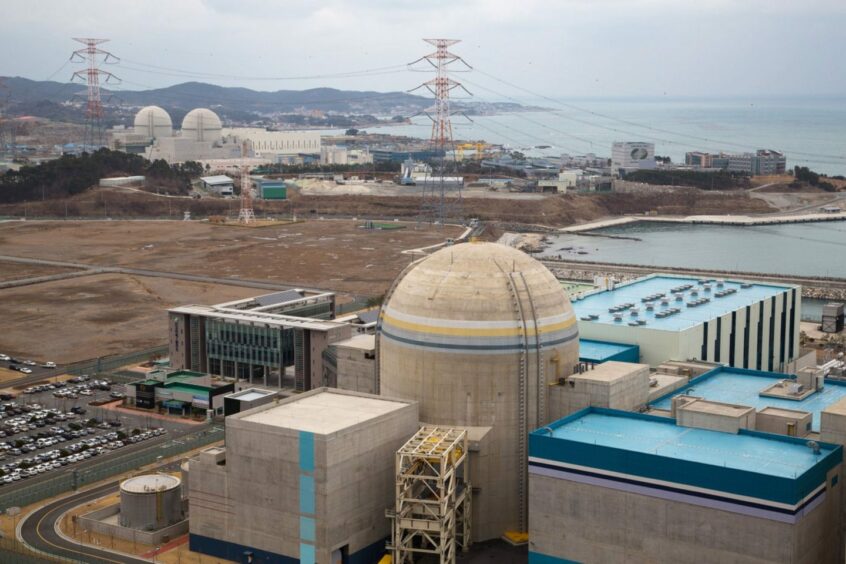 South Korea will boost nuclear power generation and downgrade its plans for renewable energy as the nation overhauls its electricity mix to meet emissions reduction targets.
Nuclear plants are now expected to account for almost one-third of generation capacity by 2030 up from about 24% forecast in earlier draft proposals, according to government documents published earlier this month. Renewable sources are seen generating about 21.6% by the same date, lower than a previous estimate of 30.2%.
The 10th Basic Plan for Long-Term Electricity Supply and Demand follows the country's move in 2021 to bolster its climate action. South Korea is aiming to cut greenhouse gas emissions by 40% from 2018 levels by the end of the decade.
President Yoon Suk Yeol, who took office last year, has focused on nuclear power as a key tool to curb emissions rather than solar, wind or hydro. Yoon touted atomic energy throughout his presidential campaign and has called for the building of more reactors — a clear reversal of former President Moon Jae-in's anti-nuclear policies.
The role of coal and liquefied natural gas (LNG) will continue to dwindle under the plans. LNG will be required for about 9% of electricity generation and coal for 14% by 2036, according to the energy ministry forecasts.
South Korea is also aiming to use hydrogen and ammonia for co-firing in its existing coal power plants, the ministry said. The two fuels will together make up more than 7% of the power mix in 2036.
Recommended for you

Scotland's oldest commercial wind farm 'supercharged'