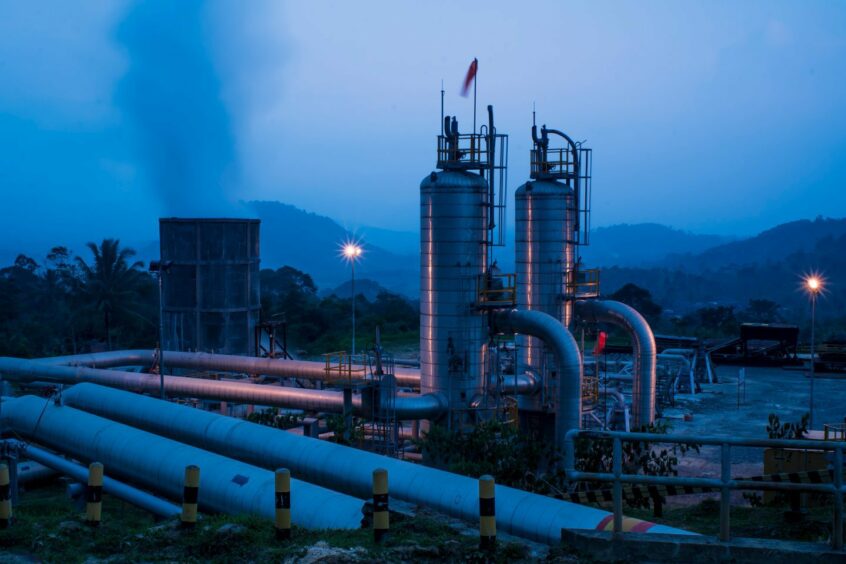 Indonesian state-backed developer Pertamina Geothermal Energy (PGE) has concluded its first IPO, raising just shy of $600m.
The geothermal developer made its debut on a Jakarta exchange on Friday, having floated more than 10.3 million shares, roughly 25% of the company, at 875 Indonesian rupiah a share – a total of equivalent to around $595m.
The geothermal energy company now trades on the main board of the Indonesia Stock Exchange (IDX) under the ticker symbol "PGEO" (IJ:PGEO).
It marks the first of two IPOs planned for Pertamina units this year, with the group's upstream division Pertamina Hulu Energi, set to float a 10% to 15% stake later in 2023.
PGE president director Ahmad Yuniarto said the company's intention was to build out its installed capacity by more than 600 MW by 2027.
The IPO also "supports PGE's ambition to continue to grow and develop the entire value chain of Indonesia's Geothermal resources, in accordance with PGE's tag line 'Energizing a Green Future'", he said.
The groups new investors include a raft of domestic and foreign investors, from the Indonesia Investment Authority (INA) to UAE-based fund and developer Masdar.
The investment marks Masdar's entrance into the geothermal energy sector, with Indonesia forming the second-largest market for such generation in the world.
Masdar chairman Sultan Al Jaber said: "Through its investment in PGE, Masdar is demonstrating its continuing commitment to Indonesia's energy transition and its support of one of the major focus areas of the upcoming COP28, which is to provide practical energy security solutions while reducing emissions."
PGE has been operating geothermal facilities in Indonesia for the last 40 years with a portfolio capacity exceeding 1.87GW of capacity, both as owner-operator and under joint ventures.
Its 672 MW of operated capacity includes 6 geothermal areas at Kamojang in West Java (235MW), Karaha in West Java (30MW), Lahendong in North Sulawesi (120MW), Ulubelu in Lampung (220MW), Lumut Balai in South Sumatra (55 MW) and Sibayak in North Sumatra (12MW).
Meanwhile, Indonesia intends to more than double its overall installed geothermal capacity from 2.8 GW last year to 6.2 GW by 2030, while the Government looks to meet net-zero emissions by 2060.
Recommended for you

Pertamina eyes Kenya's geothermal, upstream opportunities