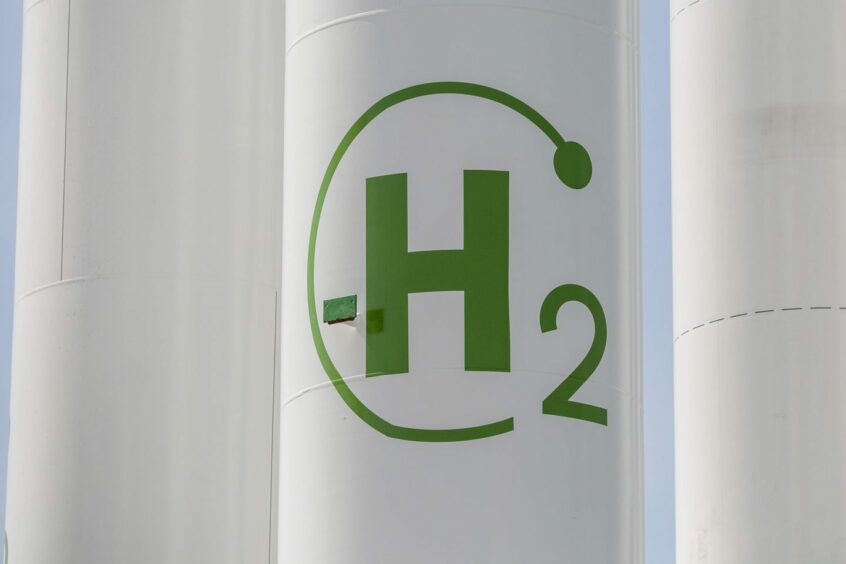 Gas distribution company SGN has begun construction on its H100 project's hydrogen homes demonstration facility in fife.
At an event last week, SGN hosted an event which welcomed senior members of Fife Council and local housing associations as its project surpassed its minimum goal of signing up 270 participants and is continuing to allow more households to opt-in.
The new demonstration facility will be made up of two hydrogen show homes in which visitors will be able to try out hydrogen-powered domestic appliances.
Councillor David Ross, leader of Fife Council, said: "I am delighted to help mark the start of construction of the hydrogen demonstration facility.
"By enabling residents, visitors and businesses to see clean, green hydrogen in action the H100 Fife project will demonstrate to local people how Fife is at the forefront of tackling climate change."
Set to open "this summer", the show homes are being built by contractors Marshalls Construction in Fife Energy Park alongside the project's hydrogen production and storage site.
SGN chief executive, Mark Wild, said: "We're delighted to announce that we've gone beyond our minimum target of 270 households registering to take part in H100 Fife, and are still welcoming more homes in the area.
"We're incredibly grateful for the overwhelming support we've received from residents and the wider community.
"The demo homes will allow people to see for themselves that hydrogen boilers and appliances are very similar to their natural gas equivalents.
"We look forward to successfully delivering the project and providing critical evidence which will help decarbonise home heating."
In 2020 it was announced that the H100 project had received an £18 million funding boost as it planned to see 300 homes sign up for the clean heating network.
The H100 Fife project enables households in Buckhaven and Denbeath to opt-in to be supplied with hydrogen through a new network which is due to go live in 2024.
Councillor David Alexander of the Levenmouth Area Committee described the initiative that allows homes access to 100% green hydrogen as a "world first."
Chair of Levenmouth Area Committee Councillor Colin Davidson added: "The H100 Fife project continues to gather pace and support from residents and businesses.
"I am very pleased over 270 households have volunteered to participated so far, and that SGN continues to engage and support residents to highlight the huge benefits it'll bring.
"SGN is also providing much needed support to local organisations and causes, demonstrating their commitment to Levenmouth and the surrounding area."
Recommended for you

WATCH: Getech takes first steps at Inverness hydrogen hub