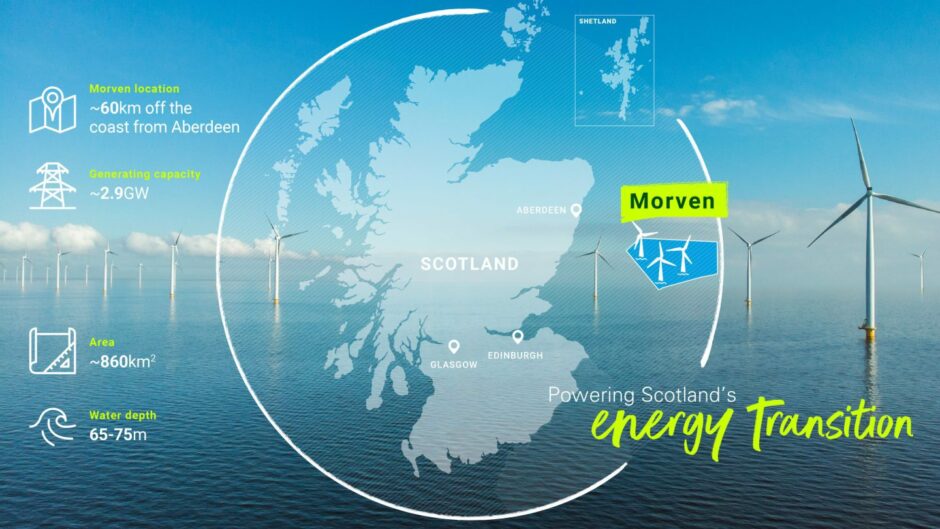 BP and EnBW have signed a lease agreement for a new office in Edinburgh which will become a base for the Morven offshore wind project.
The two will also bring a remote operating control centre in Aberdeen for their joint UK wind projects, of which there are three in development.
These three projects are Morgan and Mona in the Irish Sea, and Morven in the North Sea, east of the Granite City.
Despite BP having offices in Scotland, this marks its project partner's first move into the country.
The 4,795 square feet project office space in central Edinburgh is expected to open in 'mid-2023' and will bring the team behind Morven closer to key stakeholders such as Port of Leith.
Last year BP and EnBW signed a reservation agreement for Leith to be the marshalling port for the 2.9GW Morven project.
The wind farm, planned for 37 miles off Scotland's east coast, is expected to be able to produce electricity for three million homes, once operational.
Richard Haydock, project director, offshore wind bp said: "BP has a long and proud history in Scotland through our oil and gas business headquartered in Aberdeen.
"We continue to see huge potential for Aberdeen which will become bp's global operations and maintenance centre of excellence for offshore wind.
"The expansion of our footprint to Edinburgh for our Morven project not only reaffirms our commitment to Scotland where we're investing in ports, shipbuilding, and skills, but provides another hub for bp and EnBW to build and strengthen our partnership."
Alex Schneeweiß, project director, Morven offshore wind project EnBW added: "The opening of the Morven Joint Venture office marks a 'first' for EnBW in Scotland.
"We are delighted to come to Edinburgh as a further testament to our commitment.
"It is the ideal place with proximity to key stakeholders and partners, as well as a strong talent pool to further grow the BP & EnBW team to successfully deliver our Morven project."
Recommended for you

Port of Aberdeen to investigate underwater hydrogen storage