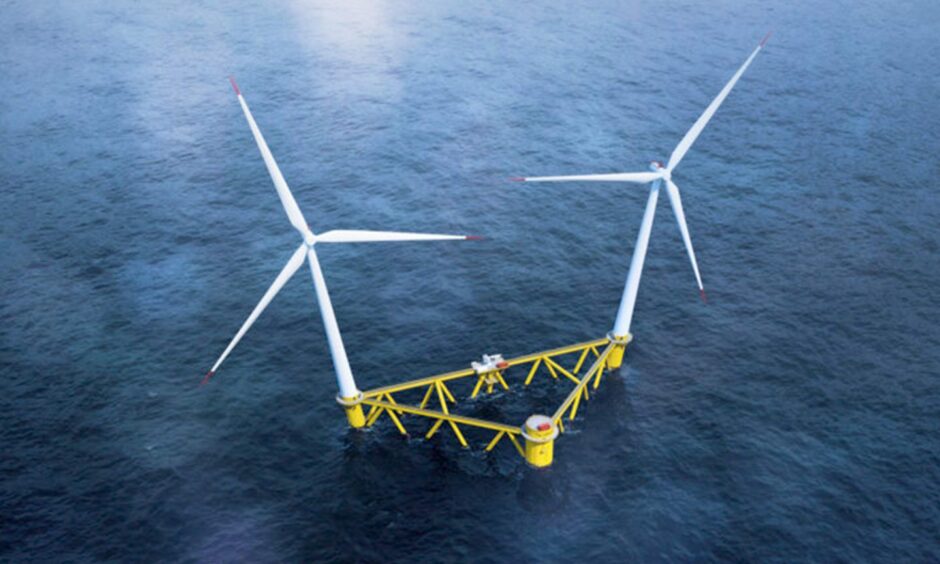 Floating wind developer Hexicon has secured financing from Glennmont Partners as it looks to progress a global pipeline of projects.
The Stockholm-headquartered developer said Wednesday that it had agreed a development financing agreement of up to €45 million with fund managers Glennmont.
Up to €35m of this will be used to fund the development of Hexicon's project pipeline, while up to €10 m is earmarked for general corporate purposes and fully repaying its outstanding convertible loans.
The Glennmont loan bears a fixed base interest rate with a provision for a balanced upside sharing should certain projects achieve valuations in line with targets. Full repayment is due at the maturity date of 31 May 2029, with a possible extension.
Projects set to benefit from the capital injection include the TwinHub project in the UK, a 32MW "stepping stone" scheme for the Celtic Sea aimed at proving Hexicon's TwinWind system which enables two turbines to be sited on one floating foundation.
Others earmarked for development include MunmuBaram, a project in South Korea under a JV with Shell; AvenHexicon, a pipeline in Italy under a JV with Avapa Energy; and Freja Offshore, a pipeline in Sweden under a JV with Mainstream Renewable Power and Mareld Green Energy.
"We are pleased to have secured a new loan facility that will propel our growth journey to the next level," said Hexicon CEO Marcus Thor.
"This agreement offers us the financial flexibility needed to effectively develop our project pipeline and optimise the divestment of selected projects at the best possible time and terms. With this solution, we are not only achieving our growth goals but also fully repaying the outstanding convertible loan from November 2022."
"Glennmont Partners is delighted to be partnering with Hexicon in financing its large and geographically diversified offshore wind project pipeline, which reflects our continued conviction in the growth of the offshore wind sector globally," added Glennmont partner and CFO Francesco Cacciabue.
"We believe the development financing agreement has potential to deliver strong value to our clients through exposure to this critically important sector, and in developing promising growth markets with a well-established developer in Hexicon."
Hexicon is also a minority shareholder in the Pentland Floating Offshore Wind Farm off Caithness. Formerly known as Dounreay Tri, the project stalled in 2017 but was resurrected in 2021 and is now spearheaded by Copenhagen Infrastructure Partners.
Recommended for you

Road to ADIPEC 2: Policy and finance in the road to net zero