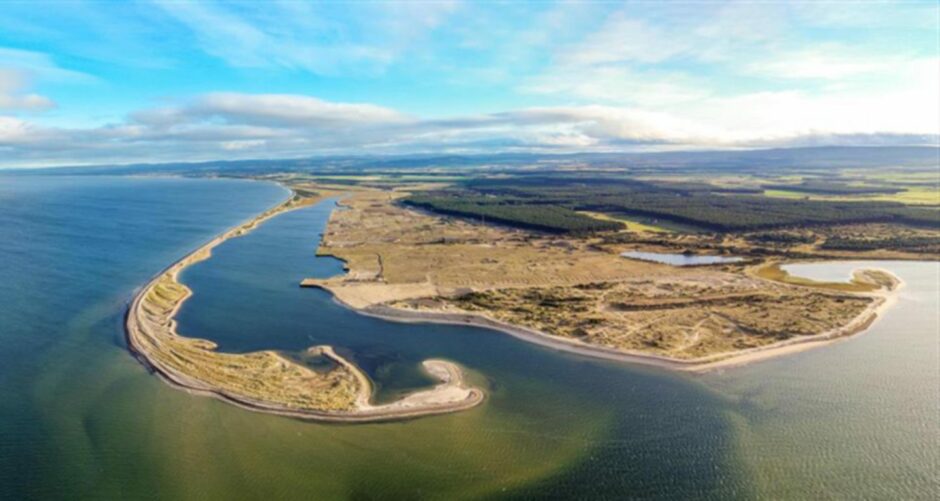 The owner of Ardersier Port has joined the Inverness and Cromarty Firth Green Freeport (ICFGF) consortium.
Bosses at Haventus, which has begun the redevelopment of Ardersier, said it was important to be part of a project expected to "deliver significant benefits" for the region.
Haventus is transforming the 450-acre Ardersier Port site, the former McDermott yard, into a facility focused on the "deployment of major offshore wind projects and the wider energy transition opportunity".
Growing green freeport partnership
Other ICFGF consortium members include the Port of Cromarty Firth, Port of Inverness, Global Energy Group, Highland Council, the University of the Highlands and Islands, Highlands and Islands Airports and Inverness Chamber of Commerce.
More than 30 regional, national and international businesses, public sector organisations and academic bodies are behind the scheme.
ICFGF was chosen from among five Scottish green freeport bids.
Haventus chief executive Lewis Gillies said: "Green freeport status will deliver a range of investment incentives for port users, designed to facilitate international trade and stimulate local economic growth.
"At a point in time when we have the most exciting energy opportunity for Scotland and the UK since the discovery of North Sea oil and gas, it was important for us to become a member of the green freeport, which will deliver significant benefits for businesses and communities in the region.
"We look forward to working with our consortium partners to deliver these."
ICFGF chairman Jim Smith said: "We are delighted that Haventus has joined the consortium. It brings a fifth port facility into the green freeport and aligns with the freeport's objectives of facilitating offshore windfarm construction and accelerating Scotland's transition to net-zero.
"Inverness and Cromarty Firth Green Freeport is perfectly positioned to become a thriving hub for the renewables industry.
"Green Freeport status will build a pipeline of sustainable jobs that will benefit not only Scotland, but the wider UK."
The award of green freeport status by the Scottish and UK Governments is expected to "revolutionise" the Highland economy and stimulate major new manufacturing activity locally and elsewhere in Scotland and the UK.
Consortium partners say it will maximise local and Scotland-wide benefits from a pipeline of renewable energy projects, placing the Highlands at the heart of the drive towards net-zero and creating tens of thousands of jobs.
It has also been predicted green freeport status will help reverse "decades of depopulation" in the region, giving young people the choice to stay and work in "exciting green careers" in the Highlands.
Big hopes for Ardersier Port
Redevelopment of Ardersier Port alone is expected to create local employment and support the supply chain, contribute to net-zero and provide wider benefits to local communities and the Highland economy.
Haventus is backed by an initial £300 million investment by Quantum Energy Partners, a US investment firm that provides private capital to the global energy industry.
Recommended for you

Forth Green Freeport to deliver £7bn as it targets offshore wind manufacturing