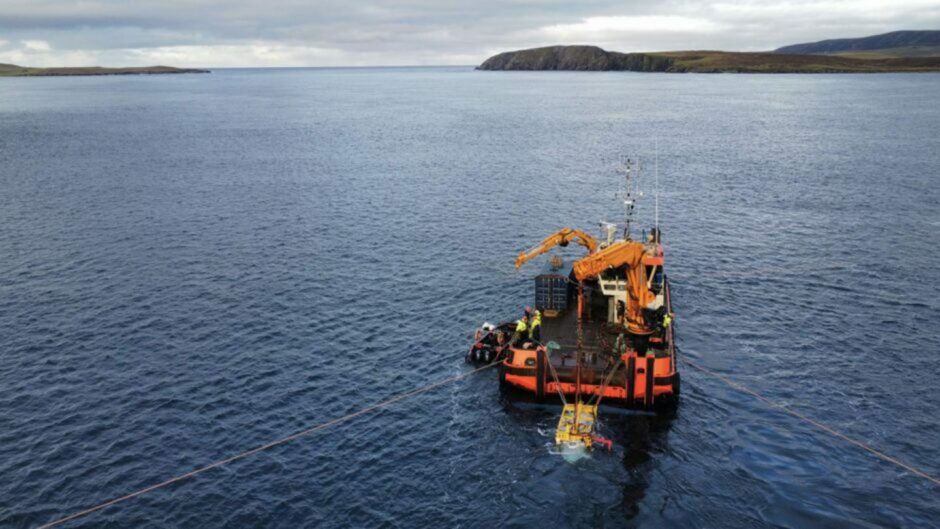 Energy sector representatives have written to the government warning that a focus on price alone in procuring new renewables capacity risks a "race to the bottom".
Three energy trade associations, Scottish Renewables, RenewableUK and Energy UK have written to the Secretary of State for Energy Security and Net Zero Grant Shapps, urging a series of reforms to the Contracts for Difference (CfD) process.
The fifth allocation round (AR5) launched earlier this year and marks the first annual auction since the scheme's inception, with two budget 'pots' on offer and an annual budget of £205 million.
AR4 – branded by government as "the most successful ever" – secured nearly 11GW of capacity spanning offshore wind, solar, and saw the inclusion of floating offshore wind and tidal stream for the first time.
However, developers and the supply chain have warned that inflation and materials costs mean a further drop in CfD prices may be unrealistic, and that AR5 could be the first round in which renewables prices go up, and not down.
In their letter the trade bodies called for a "broader approach" in defining how AR5 evaluates value for consumers, and must take into account "the current economic environment, international competition in the sector and the benefits to UK" from the continued development of renewables.
They warn that CfD strike prices are "no longer cost reflective" and that the industry's capacity to invest in infrastructure and local supply chains is being "eroded".
"The race to the bottom on strike prices incentivised by the current auction process is at odds with the reality of project costs and investment needs, jeopardising deployment targets. This is especially relevant for supply chain companies that have been recording losses as the continuous squeeze on strike prices has been passed on to them," the letter adds.
It comes as huge investment incentives are mobilised by the likes of the US and EU, with the trade bodies noting that the UK's position as a world leader in clean energy "can no longer be guaranteed."
Calls for bigger CfD budget
Their recommendations include reassessing and raising the budget for AR5.
Notably, the budget for fixed-foundation offshore wind alone would need to be at least two and a half times higher than its current level, they say, to maximise the feasible capacity that could now be secured.
They also called for fixed-foundation offshore wind to be put back into a separate budget pot to maximise deployment, as well as ringfenced funding and deployment targets for emerging technologies such as floating wind and tidal stream.
Another recommendation urges ministers to expand CfD parameters to the economic environment in terms of supply chain costs and interest rates. The letter notes that the methodology used to date has "not provided enough transparency or reassurance to developers" that a changing economic landscape will be factored into the process.
Scottish Renewables policy manager Andrew MacNish Porter said: "The latest CfD has failed to account for an increasingly challenging economic environment and there is a real risk that this summer's auction will fail to secure this much needed industry investment.
"We urge the government to reassess the parameters of this year's auction immediately as well as consider longer term reforms to ensure the CfD delivers maximum value for the UK economy as we continue our transition to net-zero. As competition for investment in clean energy ramps up globally, there is no time for delay."
RenewableUK executive director of policy and engagement Ana Musat said also warned of the "incredibly tight" parameters of the auction as it is currently set up, which "could even fail to unlock investment in shovel-ready renewable projects."
"These projects would not only deliver lower bills and new jobs in the sector, but are critical for maintaining the UK's position as a global leader in renewables. International competition for investment in clean tech has never been more intense, so Ministers have to act quickly.
"Time is running out, not only to secure new renewable projects in the coming months, but also to set up a framework for the rest of this decade to ensure that longer term investments in manufacturing come to the UK instead of going overseas," she added.
Energy UK's Deputy Director Marta Krajewska said: "The Contracts for Difference scheme has been hugely successful in supporting the expansion of clean, cheap, homegrown low carbon power. However if the scheme is to continue playing this vital role and delivering value to consumers, there needs to be a recognition of the costs increases, along with much greater international competition, that have accumulated for renewables projects over recent months."
Sealed bids for AR5 are set to be submitted between June and August, with results expected in late summer or early autumn.
Recommended for you

UK Government looks beyond price for 'most impactful' CfD round yet