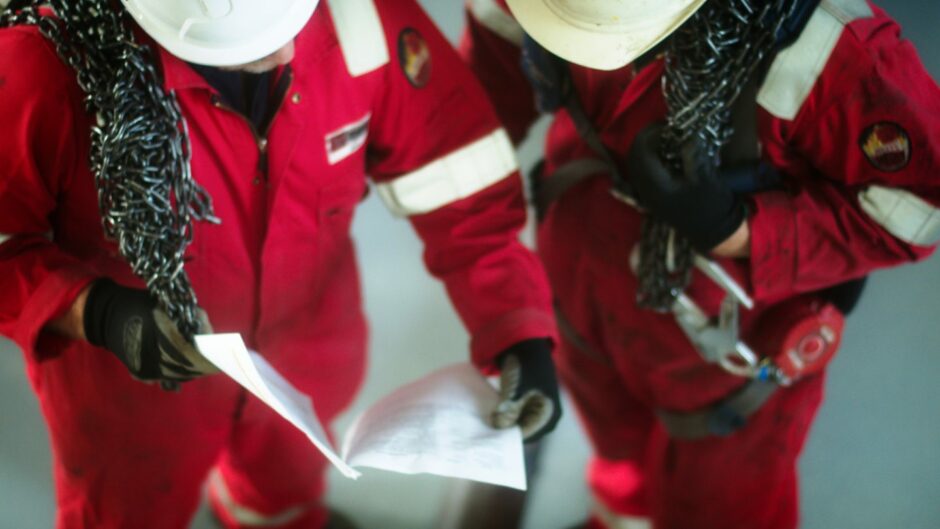 The UK offshore services sector (OFS) has had a rough time over recent years, given the COVID-19 pandemic, declining oil and gas activity, political uncertainty and limits on the pace of the energy transition.
But now, there are signs of more promising times ahead, with a firmer outlook for oil and gas prices and some indications of a more balanced approach from Westminster and Holyrood – which should help the sector thrive and transition gradually into an essential longer-term role supporting the development of offshore renewables and energy infrastructure globally.
The pandemic, weak prices and resultant low investment levels resulted in a significant contraction in upstream investment in 2020 and 2021. This significantly affected traditional OFS companies, which were already under pressure following the downturn in 2014, according to Moray Barber, office managing partner at EY Aberdeen.
More recently, the situation was compounded by a reduction in investor confidence in the UK North Sea, due to heavy additional taxes – primarily the Energy Profits Levy (EPL), growing environmental opposition and uncertainty over government policy.
Only 55 new wells started drilling in 2022 – the lowest rate since 1970 and 60% lower than in 2019, according to Offshore Energies UK (OEUK). And only three new fields gained development approval, amounting to 80 million barrels of oil equivalent (boe) for around £1bn.
This contrasts with a record number of FIDs in Norway last year, stimulated by fiscal regime incentives, which will unlock 2.5bn boe and over $40bn of investment.
More recently, inflation and higher debt servicing costs have also become issues, which has increased restructuring and put off investors, and labour shortages continue to be a challenge – especially in the emerging opportunities around CCUS, floating offshore wind and hydrogen.
However, higher prices and concerns over energy security have also increased activity over recent months, according to Mr Barber.
As well as the greenfield projects, 650m boe of brownfield sites are pending development. There have also been some exciting exploration finds, such as Pensacola in the southern North Sea where reserve estimates were recently doubled following post-drill analysis.
Ellis Renforth, president of EMEA operations at engineering giant Wood, said more action was needed to increase spending and drive investment, including economic stimulus and the recent welcome changes to the Energy Profits Levy, with a price floor introduced..
"But ongoing fiscal uncertainty, combined with a lengthy licensing process is affecting pace and could jeopardise the UK's position. Study and pre-planning work remains in demand at Wood, but the UK needs to accelerate into the next stage, including the physical build and engineering."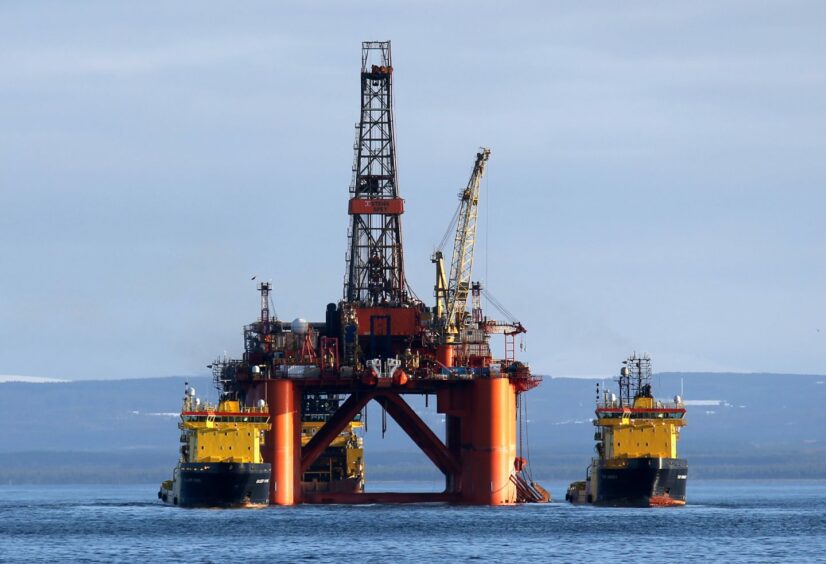 Transition opportunities
Reliant on the fortunes of a small and declining basin, the UK OFS sector is vulnerable to acquisition or bankruptcy, "unless government can more quickly reapply their skills and experience to offshore renewables on a larger and more lucrative scale," said Barber.
There are considerable opportunities already, but not yet enough to make up for contraction elsewhere.
For example, Subsea7 handled the foundations and inter array cables EPCI for Seagreen, while Petrofac dealt with the onshore and offshore substations. Worley is responsible for inspection and maintenance work on over 70% of the UK's offshore wind turbines, according to OEUK. And companies such as Aker and Technip FMC have set up (separately) strategic partnerships for the development of floating installations.
But Mr Renforth said infrastructure constraints meant there were limits on the pace of renewable development, with some new solar and wind sites are waiting up to ten to 15 years to be connected.
"That's why this needs to be a transition – over time – to take economies, communities and our people with us. Different energy sources will form part of an integrated energy system in future, but we are not there yet."
OEUK said that maintaining and repurposing much of the UK's existing oil and gas supply chain will be crucial to meeting the needs of the wind sector, but cautioned that near-term oil and gas project activity may be insufficient to sustain capabilities until wind and other major low carbon projects accelerate later in the decade.
Signs of better times ahead
Mr Barber said the situation now had the potential to improve. The strength in oil and gas prices over the last 12-18 months "offers greater confidence for larger investments in the sector – especially compared to the price hostility that went before it."
The main question is now over government policy, which is coming under pressure to end new oil and gas licencing – although recent signals are more positive.
"More recent soundings from both the Scottish and UK governments regarding the UKCS have been encouraging and suggest a longer-term, balanced view of the role oil and gas will play in the energy mix."
Wood's Mr Renforth said he was optimistic over the future for the industry. "In addition to optimising existing infrastructure and extending asset life in the UKCS, our clients are investing in the development of new energies including hydrogen and CCS," as well as efficiency and electrification programmes across existing oil and gas portfolios.
"The organisations best placed to drive the transition are energy companies; that includes operators, service companies and others within the supply chain. Collaboration is key."
Barber said there was a real opportunity to redefine investor perceptions of the sector through the diversification of product offerings, adaptability of business models and an ability to move into emerging markets. Digitalisation and de-carbonisation of oilfields continues at pace, and health and safety concerns about ageing assets are always going to be of key importance in a mature basin.
"The supply chain sector has been remarkably nimble, with a large proportion over the last year alone having already adapted their offerings to meet the changing needs of their customer base. This agility in diversification is often demonstrated at a customer, sector and international level all at once," said Barber.
He noted that there was a lot of investment and M&A activity in the adoption of digital solutions and technology at present.
"Consolidation through M&A, and collaboration and partnerships present opportunities for growth: defining a company's energy transition story and routes to markets – not just in energy but diversifying to other sectors – must also be part of the solution for certain players."
Overseas horizons
Developments outside the UK also present significant opportunities. Those involved in renewables may benefit from work associated with the US Inflation Reduction Act, as well as new subsidy schemes in Europe.
The UKCS's early experience of decommissioning has particular application around the world as other basins mature, and the North Sea's huge wind sector and CCS potential is also proving a good foundation for expansion.
Mr Renforth said Wood was already utilising its world-class decarbonisation capabilities across the globe: "Our teams have completed CCS studies for more than half of the 300 carbon-capture facilities being planned worldwide.
"Our technical experts are leading the way, advising and engineering the design and digitalisation of more than 175 carbon capture projects, from the US Gulf and the oil sands of Canada to the UAE."
Wood is also conducting the pre-front-end engineering design work for the Western Star floating wind project in Ireland.
Mr Barber agreed that there was considerable overseas potential with EY too beginning to support clients on "contract tendering opportunities similar to 2019 levels."
But problems recruiting staff with the right skills could hamper this expansion. "Solving this skills and experience shortage in the Scottish offshore wind sector is critical before companies can give serious consideration to exporting experience abroad," said Barber.
Wind and other renewable projects "should be a real draw for the next generation who are looking to change the world through their work in cleaner energy solutions."