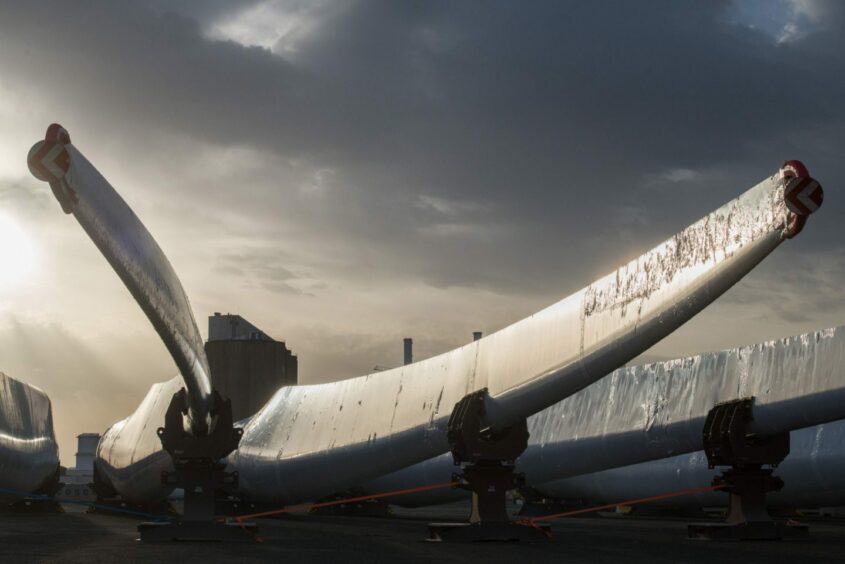 Siemens Energy AG is scrutinizing its wind business for a strategic reset after heavy costs related to ongoing problems with turbines roughly quadrupled the company's expected annual loss to €4.5 billion ($5 billion).
The review follows further details of future expenses, which the company estimates to total €2.2 billion across the on- and offshore parts of the wind unit, Siemens Energy said Monday.
The German manufacturer in June revealed deepening issues in its Spanish wind business, triggering a record share slump.
The announcement marks the first update from Siemens Energy after it scrapped its annual profit guidance in June, saying technical problems with onshore turbines from its Spanish subsidiary Siemens Gamesa could cost more than €1 billion to resolve.
Shares have remained more than 30% lower than before the disclosure, which follows a number of setbacks in fixing problems with the turbines.
On Monday, Siemens Energy said it expects €1.6 billion in repair costs to fix flaws in Gamesa's onshore turbines.
Quality problems can occur in "certain rotor blades and main bearings in the 4.X and 5.X platforms," according to a statement.
A limited number of onshore turbines are affected, which can still be operated. The main part of the repair costs is expected over the next two fiscal years.
In addition, the company detailed issues in its offshore business, where higher product costs and ramp-up challenges incurred charges of €600 million during the fiscal third quarter through June.
The higher outlays mean Siemens Energy is making a loss on certain contracts if customers take delivery.
Adding to the expected annual net loss is a €700 million writedown of deferred tax assets during the fiscal year through September. Despite the additional charges, Siemens Energy has cash and cash equivalents of around €4.3 billion.
To contain the fallout from its quality problems at Gamesa, Siemens Energy is trying to delay delivery of new wind turbines from its troubled 5.X platform by as much as seven months, people familiar with the matter have said.
The company will give details on its wind business review in November during an investor day.
During the fiscal third quarter through June, revenue of the German maker of gas turbines and grid technologies rose 8% to €7.5 billion, missing an average analyst estimate of €7.87 billion.
Net loss ballooned more than five-fold to €2.93 billion as the costs of fixing issues at its Gamesa units drag on earnings.
Recommended for you

Siemens Energy confronts bruised investors seeking answers