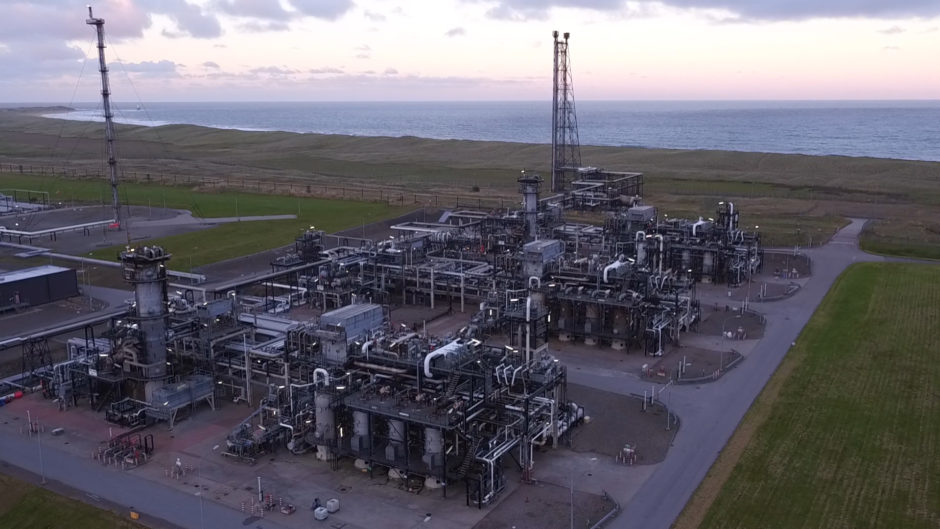 The Scottish Government is being urged to hand over £80 million of funding promised for carbon capture technology in the north-east.
Prime Minister Rishi Sunak gave his formal backing for the major energy industry scheme at St Fergus Gas Terminal near Peterhead.
Before the Aberdeenshire project was given the go ahead, the SNP earmarked £80m to support the acceleration of the scheme.
But it later emerged the cash was "reprofiled" into subsequent years following delays from the UK Government in the process.
In January, former energy secretary Michael Matheson said the funding was "always contingent" on the UK Government confirming the Scottish Cluster first.
In the wake of the prime minister's commitment to support the project, SNP and Green ministers have come under pressure to now commit to the investment.
Mr Sunak revealed up to £20 billion will be poured into four separate carbon capture schemes across the UK, including in the north-east.
Douglas Lumsden, Conservative MSP for the North East, wrote to Humza Yousaf asking him to honour the £80m commitment.
He claimed those behind the project will be "watching the SNP-Green coalition like a hawk over what they do next".
The Scottish Greens – who share power with the SNP – claim carbon capture technology is "untested" and cannot be relied upon to tackle climate change.
Carbon capture and storage
Mr Lumsden added: "The carbon capture, storage and utilisation, phobic Scottish Greens might not even allow any Scottish Government spending on it.
"So the much-trumpeted £80 million, dwarfed by the UK's £16 billion-plus North Sea Transition Deal, looks like a mirage right now."
In 2015, the UK Government ended a £1 billion competition to get potential schemes off the ground, disappointing backers of the project in Peterhead.
The Tories then reversed course in 2020 but ended up snubbing the north-east's bid in 2021 in favour of two areas in the north of England.
The plan is to use carbon capture and storage technology to trap harmful emissions and transport them, either by pipeline or shipping, for permanent storage underground.
It is estimated the Acorn project will create more than 20,000 jobs.
A spokesman for the Scottish Government said it "stands firm behind its commitment to support the Acorn project's advancement".
But he added: "Only when we, and the project, are provided with more details by the UK Government on the next stage of the process will it be possible to assess when and how best to support the project with Scottish Government funding."
Recommended for you

UK carbon capture projects consider move overseas over funding delays