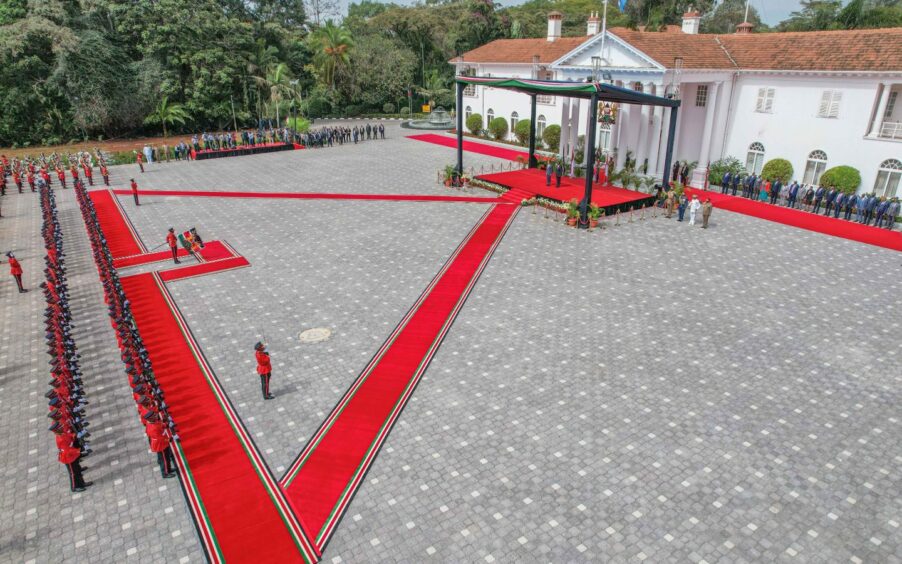 Pertamina has signed up to explore geothermal opportunities in Kenya, during a visit led by Indonesian President Joko Widodo.
The Indonesian president held talks with Kenyan President William Ruto and discussed a preferential trade agreement. They also discussed a bilateral investment treaty.
Jokowi noted interest in investing in Kenya's energy sector – and asked for support from the government to speed up the move.
"I ask for support so that Pertamina's investment with the Geothermal Development Company worth $1.5 billion and with the Guma Group can be realised and expanded in the field of new and renewable energy," Jokowi said.
Pertamina Geothermal Energy (PGE) signed a memorandum of understanding (MoU) on geothermal opportunities in the East African state. The company agreed to explore co-operation opportunities with Africa Geothermal International No. 1 (AGIL No. 1) on the Longonot concession.
This area has the potential to generate up to 500 MW of geothermal energy, Pertamina said, of which 140 MW are ready for development.
PGE head Julfi Hadi said Longonot was attractive and that the company could "take part in the development of new renewable energy".
Kenya produces around 865 MW of geothermal, the company said. Indonesia has 2,356 MW of capacity, of which PGE provides around 1,877 MW. It operates 672 MW of geothermal and aims to reach 1 GW by 2025.
Upstream
Pertamina said its Pertamina Internasional Exploration and Production (PIEP) was also considering options in Kenya, in the upstream. Pertamina CEO Nicke Widyawati said the company was interested in African operations as a state-backed organisation.
She said the company brought "the government's spirit … Pertamina itself opens opportunities for co-operation in the upstream to downstream sectors, including geothermal in Kenya." Such investments are in line with Pertamina's policy to "bring the barrel home".
Pertamina could export oil from Kenya to its domestic refineries, the company said.
Indonesian Minister of Energy and Mineral Resources Arifin Tasrif accompanied Jokowi on his visit.
Jokowi left Kenya in the afternoon of August 21 and went to Tanzania. After talks with President Samia Suluhu Hassan he will go on to Mozambique this afternoon. He will go on to South Africa to attend the BRICS summit.
Recommended for you

Indonesia stacks up low-carbon deals in visit to US