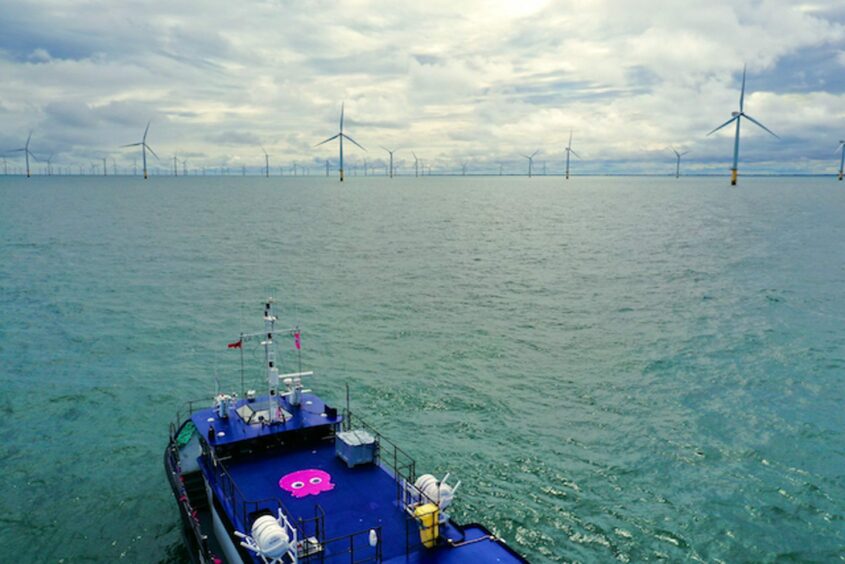 Octopus Energy is to create its first offshore wind fund, vowing to invest £3 billion in global projects by the end of the decade alongside partner Tokyo Gas.
Established by the generation arm of the Octopus group, the fund has been set up with a £190 million cornerstone investment from Japanese energy giant Tokyo Gas, as part of wider plans to invest £3 billion in various projects by 2030.
Octopus – which currently manages around £6 billion worth of green energy projects – said the fund will focus largely on Europe to reduce fossil fuels reliance and boost energy security.
The 'Octopus Energy Offshore Wind fund' will invest in development, construction, and operational stage offshore wind farms, as well as companies creating new offshore wind. Both fixed-bottom and floating projects will be considered.
It forms part of a larger £15bn investment commitment unveiled earlier this year.
Octopus first invested in offshore wind farms last year with its stakes in Hornsea One and Lincs in the UK. Since then it has grown steadily, backing one of Europe's largest farms, Borssele III & IV in the Netherlands.
In July the group said it had "several deals" for more capacity already in the pipeline.
It has also invested in developers of new offshore wind farms with projects in countries including South Korea, Norway, Sweden, Ireland, Spain, and others.
It has also increased its scale in the UK retail market, securing both Shell's consumer energy arm in a sale this year and the collapsed provider Bulb in late 2022.
Octopus Energy Generation CEO Zoisa North-Bond said: "It's absolutely brilliant to launch our first ever fund dedicated solely to offshore wind investment together with such a visionary partner Tokyo Gas. The potential to make a positive impact, boost energy security and reduce fossil fuels dependence is massive with offshore wind.
"This latest partnership further deepens Octopus Energy's relationship with Tokyo Gas – and we look forward to welcoming on board more investors so together we can tap into this huge offshore wind opportunity worldwide."
Tokyo Gas VP Kentaro Kimoto added: "Tokyo Gas and Octopus Energy have been providing more customers nationwide in Japan with clean electricity derived from renewable energy sources through TG Octopus Energy. It is our pleasure that our commitment to the Fund is developing and reinforcing the strategic partnership with Octopus Energy for investments in the offshore wind space.
"Tokyo Gas has set a target to acquire and trade 6 GW renewable power sources by 2030. To accomplish this goal, we have proactively taken multifaceted approaches for offshore wind projects, and will accelerate developments of offshore wind, including floating offshore wind."
Tokyo connection
The deal builds on an existing partnership between the two groups, who joined forces to set up an Octopus Energy unit in Japan in 2020.
Earlier this year, Octopus also announced plans to grow investment in Asia-Pacific renewables and expand a Tokyo tech innovation and energy retail hub.
British Ambassador to Japan Julia Longbottom added: "I am delighted to welcome this significant cornerstone investment from Tokyo Gas into the Octopus Energy Offshore Wind Fund, which will boost offshore wind development in the UK and globally.
"This is a clear sign of the growing partnership between the UK and Japan on offshore wind, which was further strengthened by the Hiroshima Accord.
"Japanese companies are recognising the UK's potential as a global hub for offshore wind, forming strategic alliances with leading and innovative UK partners like Octopus.
They also increasingly recognise the UK's credentials as an international financial centre and global hub for asset and investment management."