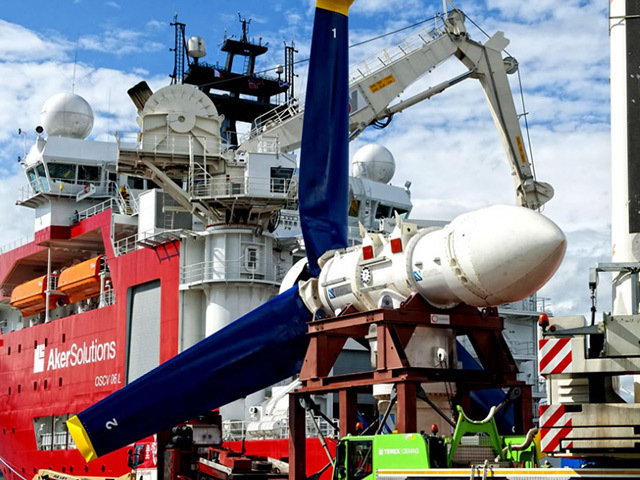 Marine energy developer Atlantis has scooped a £7.5million contract with the UK Energy Technologies Institute (ETI) to expand its tidal stream project in Scotland.
The two-year deal covers the delivery of a multi-turbine foundation structure which will support a further two turbines at the Atlantis-owned MeyGen tidal stream array in the Pentland Firth.
The contract marks the start of the second phase of the ETI Tidal Energy Converter Project (TEC) which will see two Atlantis-owned 1.5MW tidal energy turbines installed on an innovative foundation structure.
It will increase the number of turbines at the site from four to six and the rated capacity of the tidal array from 6MW to 9MW, enough to power 4,500 local homes.
TEC was originally commissioned in May 2012, following a competitive tender which was won by a consortium led by Atlantis.
The second phase of the project will run over three stages, commencing with detailed design, fabrication and installation of the innovative turbine foundation structure and associated technologies.
Atlantis will be responsible for turbine supply and electrical connection to the local grid.
"We are delighted that the ETI has selected Atlantis to continue to develop its marine project portfolio," said Tim Cornelius, Atlantis' chief executive.
"Phase 2 of the Tidal Energy Converter project will see Atlantis expand its turbine array at the MeyGen site at Scotland and the scale of commercial marine energy generation in the UK.
"The ETI-funded technologies to be designed and built as part of this project have the potential to substantially reduce the cost of energy of installed commercial turbines – improving the economics of tidal energy as part of the UK's energy mix."
Recommended for you

North Sea giants win big through INTOG floating wind auction