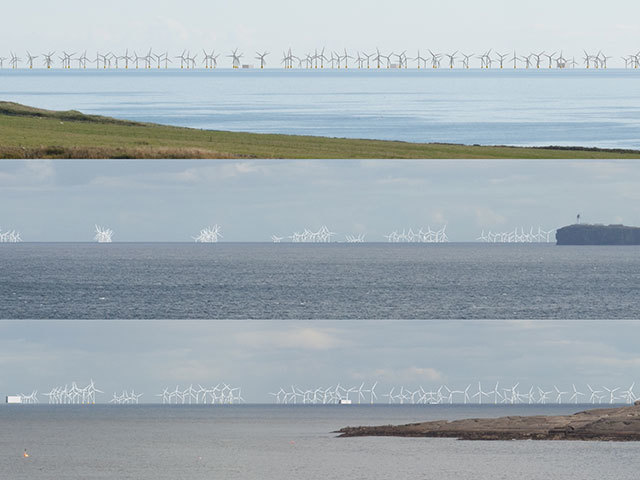 Hopes have been raised that an innovative renewable energy scheme harnessing the tides could get the go-ahead, after the Government announced it was starting in-depth discussions on the project.
The Treasury has announced it will start closer discussions with Tidal Lagoon Power Ltd, the company which is aiming to build the world's first tidal lagoon power plant in Swansea Bay, to see if it is affordable and value for money for consumers.
The developers of the £750-850 million project have said their application is the first step to developing lagoon technology that could meet 10% of the UK's electricity needs from the tides.
If it goes ahead, the scheme would involve a six-mile (9.5km) wall built around Swansea Bay, creating a lagoon in the Severn Estuary with turbines that can harness the incoming and outgoing tides to generate power 14 hours a day.
The scheme would provide renewable power for 120,000 homes for 120 years, saving 236,000 tonnes of carbon a year and creating 1,850 construction jobs as well as 150 long term jobs in operation and leisure facilities created on the lagoon.
The project, which would expect to benefit from subsidies levied on energy bills for clean power, could be the first of a series of five developments around the UK coast which could generate as much as 10% of the UK's electricity by 2023, its backers say.
Energy Secretary Ed Davey said the Government was showing it was serious about tidal power.
"Tidal energy is a huge opportunity for Britain. Tidal lagoons alone could provide up to 8% of our power needs, replacing foreign fossil fuels with clean, reliable home-grown electricity.
"That's why we're showing investors and developers that we're serious about tidal lagoon potential and have started in-depth discussions for what could become the world's first tidal lagoon," he said.
Welsh Secretary Stephen Crabb welcomed the move, saying he wanted to see the world's first tidal lagoon plant built in Wales.
"This is great news for Wales and has the potential to provide a massive boost to the Welsh economy – creating thousands of jobs, attracting millions of pounds worth of investment and helping to secure Wales's energy future.
"Wales is already home to some of the most cutting edge companies in the world and the country is uniquely placed to pioneer tidal power.
"I am a strong supporter of this project and I have long been making the case to my Cabinet colleagues that Welsh innovation should be supporting the next generation of low-carbon technology," he said.
The UK has significant potential for tidal power, with the Severn Estuary having the second highest tidal range in the world.