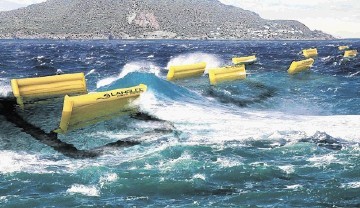 Green-energy technology development body Wave Energy Scotland (WES) has struck a deal allowing it to tap into expertise at Aquamarine Power, the firm behind the Oyster wave-power machine.
The three-month tie-up is known as Project Know-How and allows WES, which was established as part of Highlands and Islands Enterprise late last year at the request of the Scottish Government, to benefit from knowledge gained through the development of Oyster technology.
Aquamarine Power said: "Project Know-How will enable Aquamarine Power's team to share the experience gained through building, installing and operating two full-scale Oyster wave-energy machines at the European Marine Energy Centre in Orkney.
Paddy O'Kane, the Edinburgh company's chief executive, added: "Aquamarine Power has accumulated a wealth of knowledge in verifying the Oyster concept.
"It is important that this learning is shared with others. Public funding is a scarce resource and we must ensure that the lessons we have learned, and the problems we have solved, can be put to good use by others in the industry.
"This work package will help us all to collaborate and work smarter in solving current and future wave industry challenges."
Part of the tie-up will see Aquamarine Power hosting a workshop to "share expertise in areas as diverse as offshore operations, corrosion and protection, supply chain components, resource modelling and assessments and maintainability improvements".
Aquamarine Power was founded in 2005 to bring its innovative wave-energy technology to the commercial market.
Operational testing of its second-generation Oyster 800 wave-energy machine started in June 2012, with the firm producing its first electrical power to the grid the same month.
WES is fully funded by the government. In January, it acquired the intellectual property and a range of physical assets that were previously owned by Scottish wave-energy developer Pelamis.
Edinburgh-based Pelamis had gone into administration on November, with more than 50 workers losing their jobs.
The first contract awarded by WES went to 12 former employees of Pelamis as the quango sought to capture some of the brain-power behind the company's technology.
Recommended for you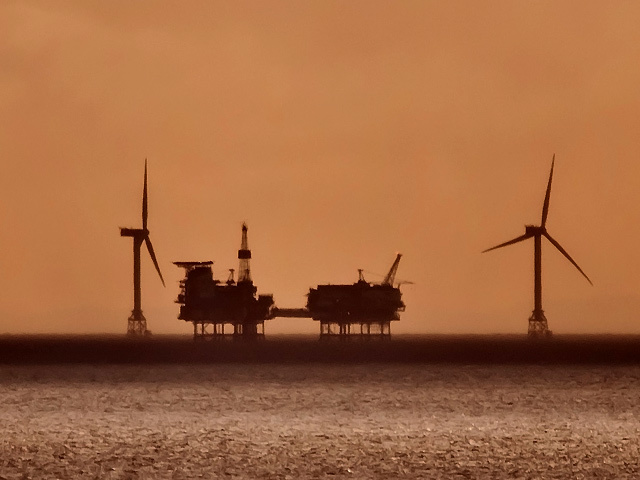 How private equity could power up the green energy transition