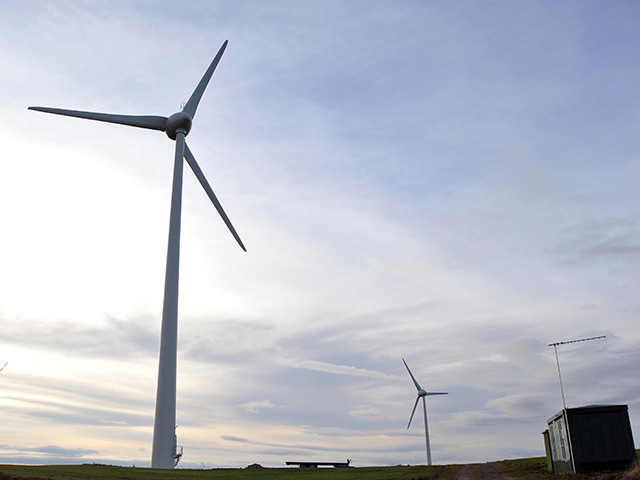 A plan for a 31-turbine wind farm near one of Scotland's most picturesque mountain ranges has been refused.
The proposed Allt Duine wind farm, near Kincraig on the edge of Cairngorms National Park, has been vetoed by Scottish ministers who ruled that it would have a significant impact on the landscape.
The Scottish Government said it is committed to generating 100% of Scotland's electricity demand from renewables by 2020 but it will not permit wind farms that have an unacceptable impact on the local area.
The decision follows a public local inquiry and Scottish Government consultations on the potential impacts of the wind farm on the Cairngorms National Park and on the implications of the development on new planning policies.
Deputy First Minister John Swinney said: "The Scottish Government's policy on wind farms strikes a careful balance between maximising Scotland's huge green energy potential and protecting some of our most scenic landscape and wild areas.
"We have been clear that wind farms can only be built in the right places and Scottish planning policy sets out rigorous steps to ensure wind farms are sited appropriately and sensitively.
"I have considered the Allt Duine application fully and have refused permission as the proposal would have significant and unacceptable landscape and visual impacts in the local area,
including on the Cairngorms National Park and on a wild land area.
"The Scottish Government remains fully committed to renewables and to achieving our target of 100% of our electricity demand coming from renewables by 2020."
Chris Townsend, a spokesman for the Save Monadhliath Mountains (SMM) campaign, welcomed the decision.
"This is a victory for common sense, the safeguarding of the wild land in the Monadhliath Mountains and the absolute protection of the Cairngorms National Park," he said.
"This wind farm scheme was simply the wrong development in the wrong location.
"When the application was lodged five years ago it was pushing the boundaries of plausibility.
"With national planning policy dramatically changing over that 2,000-day period, it was clear that only one sensible conclusion could be drawn.
"The thousands of individuals and organisations that support the SMM campaign thank Mr Swinney for injecting a much-needed dose of reality back into the determination process.
"The SMM campaign will watch with interest to see whether German-owned RWE Innogy try to make a case in the courts that the proposal can be 'mitigated'.
"As lawyers, planners and conservationists know, safeguarding is incompatible with mitigation – unless the turbines in the safeguarded wild land of Monadhliath Mountains and the proposed road,
cabling, compound and cement batching plant in the Cairngorms National Park are now to be invisible?"