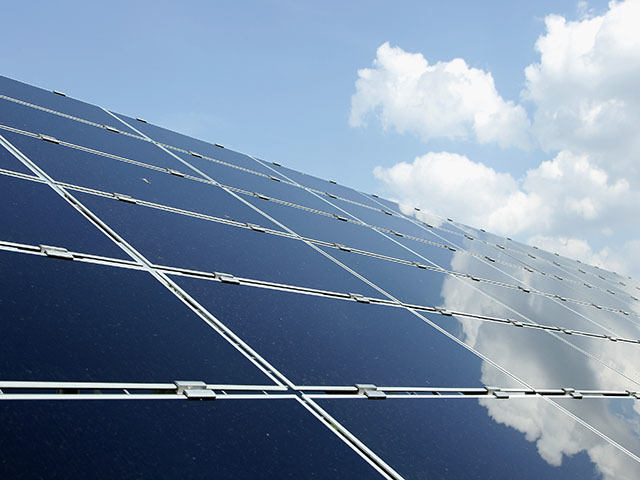 Findings from a trade body claim the UK Government plans to spend less on solar energy over the next three years than previously estimated.
Fresh analysis from the Solar Trade Association said recent proposals by the government, published in response to the Fee-in Tariff review, would see a maximum of £7million of support spent on new solar deployment.
Spending will fall from a current rate of less than £70million per year to £2million per year – a 98% cut in the total budget.
Paul Barwell, chief executive of the Solar Trade Association, said: "Allocating £7million of support for solar power – the world's fastest growing clean energy solution – is absurd. This does not constitute a serious energy policy."
"Solar can transform choice and competition in electricity markets, so the government's short-term thinking on bills risks condemning hardworking families to a future of higher energy costs."
"This 98% cut in support is extreme and will decimate the nation's most popular source of energy, and puts at risk over 20,000 solar jobs. The UK will be left behind if we turn our back on a global solar revolution."
"We have a plan to maintain a robust and growing solar industry and are keen to work with Government to find an effective solar policy that also delivers value for money. It is essential the Government rethinks its proposals – jobs and businesses are at risk."
"Given how close solar is to being subsidy-free – which these cuts will delay – giving this vital technology one last push is clearly in the interest of consumers. Currently Government is set to trip its solar revolution up at the last hurdle, which makes no sense at all."