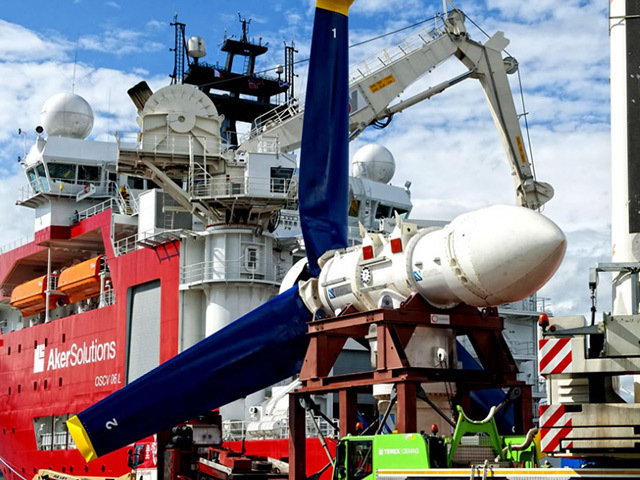 Atlantis Resources chief executive Tim Cornelius said 2015 has been a "transformational year" with the company's flagship tidal Meygen project approaching commercial power production.
Cornelius, providing an operational update to investors, said the Meygen project in the Pentland Firth remained on target to deliver power to the grid in 2016 following a successful construction campaign in 2015, both onshore and offshore.
All four power export cables offshore on the project site have been installed in preparation for connection of the first four turbine systems next year to the national grid via the onshore power distribution centre.
ABB has commenced construction of the onshore power distribution centre on site which will be connected to the national grid for power export early in quarter 2016. It is expected to be weather tight in the next two weeks.
Cornelius, said: "2015 has been another transformational year for Atlantis with the acquisition and successful integration of Marine Current Turbines and significant developments at the MeyGen project.
"With strong political and regulatory support for tidal stream power in the United Kingdom, and with the excellent progress being made on the MeyGen project, 2016 promises to be a watershed year for Atlantis."
Recommended for you

Updated: MeyGen owner Simec Atlantis shares drop on fundraising