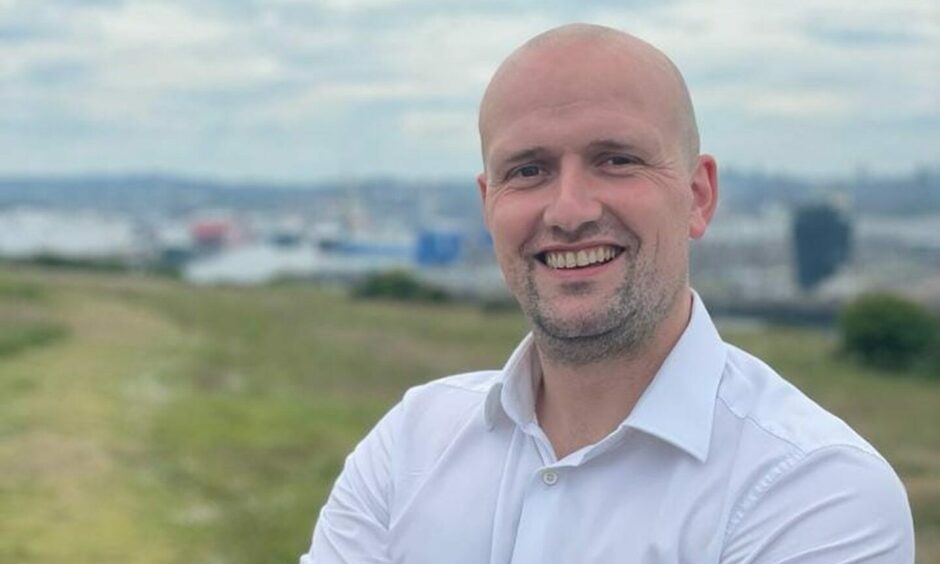 SNP Westminster leader Stephen Flynn is heaping pressure on UK government ministers to give clarity on carbon capture investment for the north-east.
The Aberdeen South MP is the second senior SNP figure in recent weeks to call on Westminster to end uncertainty around the scheme.
First Minister Humza Yousaf visited Peterhead last week where he expressed his support of the Acorn project, based at St Fergus Gas Terminal.
The Scottish Cluster missed out on UK Government support in 2021, which instead went to two areas in the North of England.
An update is expected this summer after months of delay from the UK Government.
The plan is to use carbon capture and storage technology to trap harmful emissions and transport them, either by pipeline or shipping, for permanent storage underground.
It aims to remove climate-changing emissions from the air and help move to a lower carbon future.
Earlier this year, UK ministers said the Aberdeenshire scheme is "one of the two best placed" for funding.
'Patience is growing thin'
Mr Flynn said: "I've lost count of the number of announcements that have been made and a deadline is missed, snubbed or in fact turned out to be another update about an update.
"Patience is growing thin and it's time the UK government got the finger out and made it explicitly clear that the Scottish Cluster will receive investment and will receive it immediately.
"In April we were told there would be an update on Track 2 selection and it's absolutely imperative that the Tories don't let the sun go down on a summer timeline."
The MP for Aberdeen South also called for Westminster to match the Scottish Government's £500 million Just Transition Fund for the north-east.
In March 2021, the UK Government announced the North Sea Transition Deal, which is expected to unlock up to £16 billion of investment by 2030.
'Scaremongering'
Banff and Buchan MP David Duguid accused the SNP of "another petty attempt at scaremongering".
He added: "If the SNP really cared about the Scottish Cluster, they would be focused on working to help Acorn progress rather than continuously play political games.
"The UK Government's commitment to Carbon Capture Utilisation and Storage (CCUS) is reflected by £1 billion for four clusters by 2030 and, at the spring budget, a further £20 billion on CCUS delivery over the next twenty years.
"CCUS and hydrogen also make up a significant part of the £16 billion North Sea Transition Deal made with the oil and gas industry.
The UK Government was approached for comment.
Recommended for you

UK carbon capture projects consider move overseas over funding delays