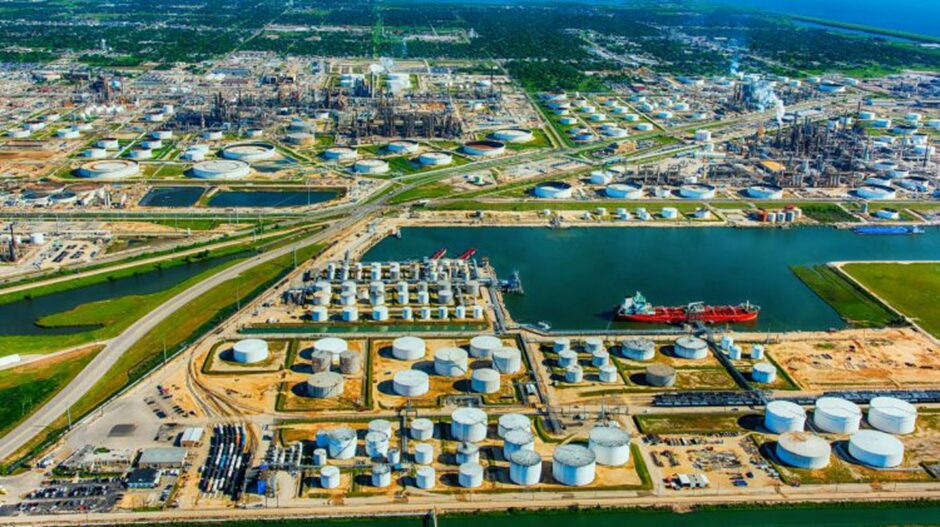 BP and Linde have announced plans to build a carbon capture and storage (CCS) project in Texas, with a view to supporting low-carbon hydrogen production at Linde's Houston facilities.
The project aims to capture and store CO2 from Linde's hydrogen production facilities across the Houston area, and potentially from other Texas facilities, helping to provide low-carbon hydrogen for the region.
This will then be sold to customers along Linde's hydrogen pipeline network under long-term contracts and used to produce chemicals and fuels.
Linde will use its proprietary technology and expertise to capture and compress the CO2 from its hydrogen plants, while BP will oversee the appraisal, development and permitting of storage sites.
The overall development, which could be operational by 2026, will also enable CO2 from other large facilities along the Texas Gulf Coast industrial corridor to be captured and stored.
In total, the partners say up to 15 million tonnes per year could eventually be stored across multiple onshore geologic storage sites.
Linde also pointed to its "extensive infrastructure of hydrogen production facilities" and a storage cavern connected through its pipeline network across the Texas Gulf Coast as key enabling assets for the scheme.
BP America chairman and president Dave Lawler said: "The energy expertise in Texas and strong supply chains have been generations in the making. This new low carbon energy project will help us leverage those strengths for the next chapter of the energy transition.
"In particular, it can help decarbonise hard-to-abate industries for the greatest potential impact on emissions while protecting jobs. BP is proud to support this project as we continue delivering on our own strategy and net zero ambition," he added.
Meanwhile, BP is also advancing plans for new large-scale green hydrogen production facility in the north-east of England that could deliver up to 500MW of hydrogen production by 2030.
HyGreen Teesside is expected to begin production by 2025, with an initial phase of some 60MW of installed hydrogen production capacity.
A final investment decision on the project is expected in 2023.
"Linde is committed to lowering absolute carbon emissions 35% by 2035 and reaching climate neutrality by 2050. Capturing the CO2 from our hydrogen production plants in the Houston area will be a significant step towards achieving these goals," commented Linde Gases North America president Dan Yankowski.
"We are excited to bring Linde's leading technology portfolio and infrastructure to support this project and make low carbon hydrogen available to our customers in the Gulf Coast. More broadly, Linde is well positioned to enable similar projects, be it in the Gulf Coast where we operate two hydrogen pipelines and a hydrogen storage cavern or elsewhere in the US."
Recommended for you

UK government says lack of supply flexibility could leave gas system "exposed"