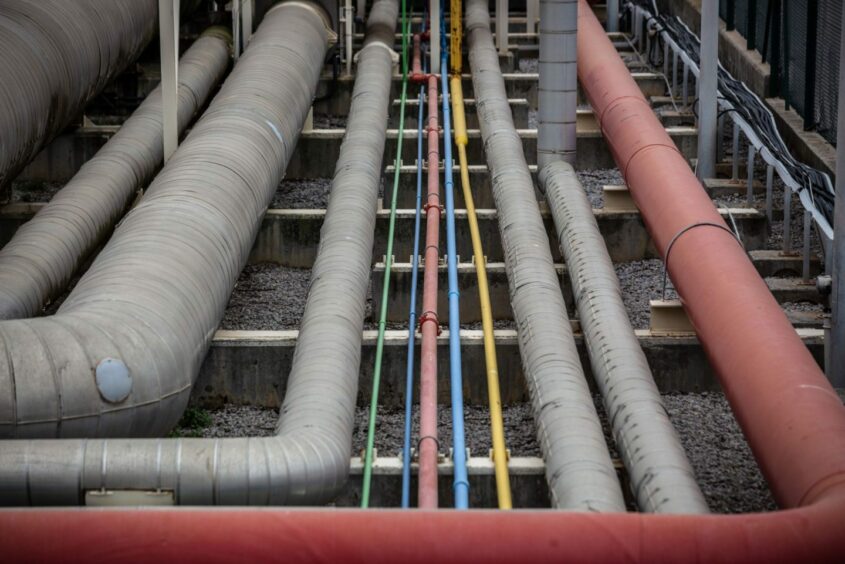 Partners in the Cameron LNG project, including TotalEnergies, have signed an agreement to develop the Hackberry Carbon Sequestration (HCS) project.
The project involves capturing CO2 in acid gas removal units, dehydrating it, compressing it and piping it 10 km to a saline aquifer site. The company reported the HCS project would capture up to 2 million tonnes per year of CO2.
The project involves emissions from the first phase of the LNG project and the proposed second phase. These would serve as an "anchor source" for the carbon capture and storage (CCS) project.
Total signed the deal with Sempra Infrastructure, Mitsui & Co. and Mitsubishi.
Sempra said the deal provided the basis for the companies to form a joint venture on the Hackberry plan.
The HCS project filed an application in 2021 with the US Environmental Protection Agency (EPA) to store up to 2mn tpy.
"We are pleased to join force with our partners to significantly reduce CO2 emissions at Cameron LNG export terminal, thus enabling us to supply our customers with low-carbon LNG, a key fuel for the energy transition and a valuable asset for diversifying Europe's energy supply," said Thomas Maurisse, Senior Vice President LNG at TotalEnergies.
He described the project as "concrete illustration of TotalEnergies' sustainability and climate strategy implementation".
Sempra Infrastructure CEO Justin Bird said the CCS plan would help produce cleaner LNG for customers.
"This project is expected to be among the first North America carbon capture facilities designed to receive and store CO2 from multiple sources, and our goal is for this facility to set the gold standard for safe and permanent CO2 storage," Bird said.
Next steps for the Hackberry project include definitive agreements, permitting and a final investment decision (FID).
Grand plans
Louisiana Governor John Bel Edwards welcomed the plan as part of the state's emissions reduction plans.
"As Louisiana pursues a goal of net-zero emissions by 2050, projects like the proposed Hackberry Carbon Sequestration facility that feature carbon capture and sequestration allow our state to sustain industry without sacrificing our long-term carbon-reduction goals," Edwards said.
"In fact, these types of projects position companies in Louisiana to grow and thrive as the world transitions to a low carbon future and to also leverage the geology, workforce, and infrastructure that positions Louisiana to be a hub and world leader in this arena."
Work at Cameron LNG began in 2014. The first train began producing in March 2019, with two more starting up in 2020. The facility has 12mn tpy of LNG export capacity.
In January 2022, Cameron LNG altered its plans for the next phase to a 6.75mn tpy train. This would have electric drive, rather than gas turbines, and tie-in facilities for CCS.
Other operators have also set out CCS plans for LNG facilities in Louisiana. Venture Global LNG set out a plan in 2021 to capture 1mn tpy of CO2. This would take emissions at its Calcasieu Pass and Plaquemines facilities.
Recommended for you

Centrica chief trying to get the UK to speed up carbon capture